Image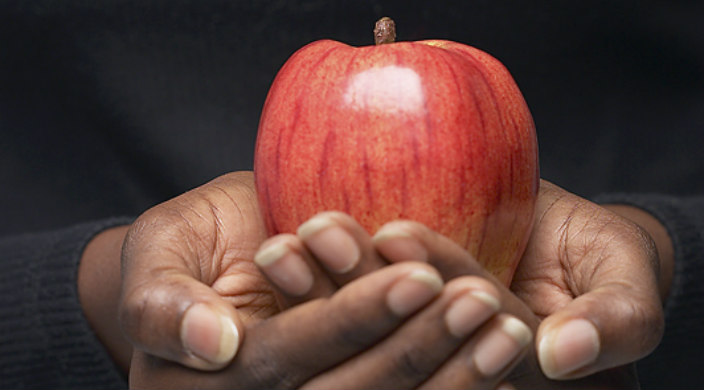 I live in Los Angeles and have lived here for the better part of the last two years. My entire family, however, lives in Chicago. And, for the third time since moving here, with Rosh HaShanah and Yom Kippur upon us, I have found myself buying plane tickets to get me from LA to Chicago twice in 10 days for both holidays.
Why would I do that, you ask? There are incredible Reform synagogues on the West Coast, with wonderful rabbis – many of whom I know. But for as long as I have lived here, I have never stepped foot into one of those synagogues because I am afraid to do so.
Let's be very clear: I am not a fear-filled person. I braved the communal dressing rooms at Loehmann's with my Bubbie at a very young age, and I have traveled the world alone, from Indonesia to Abu Dhabi and many places in-between. I can handle spiders with grace, which is a skill that my even brother does not possess. But the thought of stepping foot into a shul where I am not known fills me with a fear and dread that is indescribable.
And it is because of what has happened, almost without fail, each time that I do.
I am shown to the kitchen. Stared at. Whispered about. Asked if I am in the "right place." And on very special occasions, I am offered information about what happens in a synagogue – "Judaism for Dummies" primer on a laminated card, if you will, designed to educate guests visiting a synagogue service for the first time about the basics of Judaism.
All of this happens because I am mixed race, and people assume that I am not Jewish.
The funny thing is that I was born Jewish, and in spite of every possible obstacle and, at times, deep pain, I have always lived a deeply committed Jewish life. I attended URJ OSRUI, a Reform Jewish summer camp in Wisconsin, and was on regional board of NFTY, the Reform Jewish youth movement, in the 1980s. I have been to Israel many times, speak Hebrew, and have worked in Jewish communal service, earning an MA from Baltimore Hebrew University so that I might make that my life's work. I even considered becoming a rabbi.
But none of that has ever mattered, for upon first glance, to many people I don't look Jewish, and that is enough for the staring and the whispering to begin.
Recently, the pain was such that I called a dear friend who is a rabbi and asked her if one can be a Jew, but not be a part of the Jewish community. During a tearful conversation, I told her I was done trying to find my place in the Jewish buildings and institutions that did not welcome me with open arms, that I could no longer consider myself a part of a community that did not believe I was in the right place. In the end, we agreed to keep talking, and I promised her that I would not give up on being Jewish.
And, really, how could I give up something that is simply who I am? But at times like this, with our most special days upon us, I struggle, and that struggle has certainly intensified now that I live 2,000 miles away from my family.
And so, I will once again fly to Chicago for Rosh HaShanah, and then again for Yom Kippur so that I can be with my family, at a shul where enough people know me to make the experience palatable.
Even as late as last week, my plan was to find a place near me for Yom Kippur. My plan was to try, to believe – once again – that this time would be different. But when push comes to shove, I'm just not willing to roll the dice on this experience.
I pray this will be the year when we will see one another as Torah teaches we are, each of us created B'tzelem Elohim, in the image of God – and by my interpretation, worthy of a smile and a warm welcome when we enter the building, no matter who we are.
I pray this will be the year that those of us who others seem to think don't "look Jewish" will not be shown to the kitchen or asked if we're in the right place. Instead, we'll simply be shown to a seat and wished well.
And I pray this will be the year that I will find the courage to walk into a synagogue in my not-so-new-anymore city and make it my home.
Related Posts
Image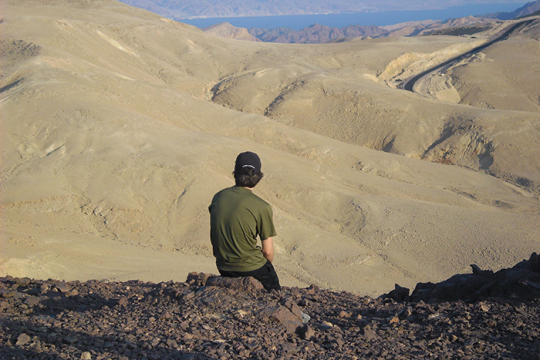 "What are you?" was a question I was often asked in New York City. At first, I did not understand. Having grown up in San Antonio, Texas during the Jim Crow era, there was no doubt in my mind. During Jim Crow, Americans were defined by their skin color. I was not Black, but neither was I white. Therefore, I reasoned, I must be Mexican.
Image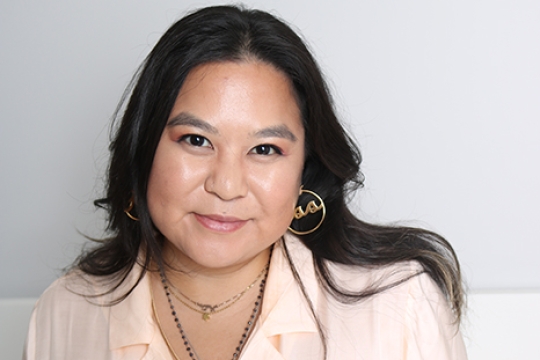 Amy Albertson (she/her), 30, is a Chinese Jewish advocate and online educator living in Northern California. She works as a social media consultant for Jewish organizations.
Image
Even though the Emancipation Proclamation declared all enslaved people free on January 1, 1863, it was not fully enforced until two and a half years later.