Image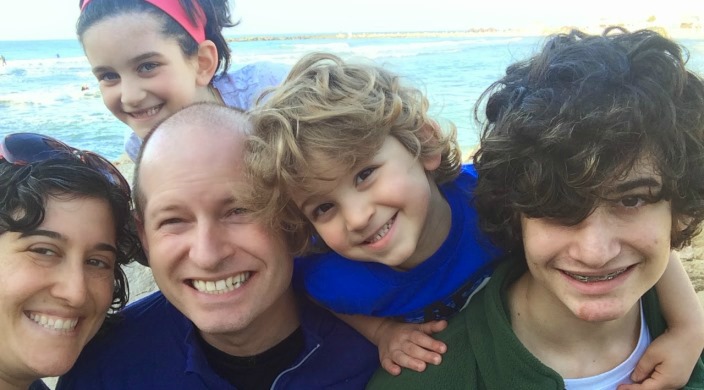 I am from blintzes, from Crest toothpaste and kippot tucked into a dresser drawer.
I am from no eating in the bedrooms, singing all the time, comfy couches, a grandfather clock on the wall and challah French toast. 
I am from building a sukkah and hoping it doesn't rain and I am from baking hamantaschen each year from Aunt Dora's recipe. I am from oranges on the Seder plate and really big Havdalah candles. I'm from Birkat HaMazon in the back of the car on the way home from McDonald's. I'm from honey cake even though no one really likes it.
I am from wearing a hat when my mother is cold and doing mental math at the dinner table when my dad asks. I'm from turning into the skid when it's icy and pushing the seat back when I get out of the car. I'm from birthday cake at Thanksgiving and sponge cake at Passover. I'm from Bubbie's pull-apart coffee cake too.
I am from stories of the Aaron family sitting around drinking coffee and eating cake, and I'm from visiting the family neighborhood at Second Home Cemetery. I'm from aunties and mandelbrot and matzah ball soup. (And I'm from soft and hard and hard-in-the-middle.)
I'm from thick binders filled with photos, from telling stories, from sharing stories, from living stories. I'm from the generations that move through me as my father tells me how much I look like Bubbie from Appleton. I'm from my Bubbie's mun cookies and a book on the nightstand. I am from laughing.
I'm from stringing a guitar and playing piano so I can get a driver's license, and I'm from cream puffs at the State Fair each year. I'm from corn on the cob from the farm stand and taking pictures at Old World Wisconsin. I'm from Door County and Madison and Oconomowoc and Milwaukee. I'm from St. Judy's Comet. I'm from swimming in the Brown Deer Pond and lifeguarding at the high school pool.
I'm from trying to cook hot food in the refrigerator (but it never works) and putting the forks on the left and the knives on the right. I'm from Shabbat dinner on Friday night at Bubbie and Zeyde's house and frozen custard with friends after services. I'm from properly passing the bread at the table and is this trip really necessary?
I'm from summer camp.
I'm from Saturday morning cartoons and Brady Bunch reruns. I'm from library books and imaginary friends and To Cast a Giant Shadow. I'm from stories of a Land I knew was mine but didn't visit until I was practically an adult. I'm from good grades or else and call-waiting and a princess birthday cake with a real doll in it. Just once.
I'm from family above all else and I'm from phone calls every day. I'm from the most unconditional of unconditional love and I'm from finding joy and love and love and joy. I'm from each day matters and making the world a better place.
I am from blessings.
Based on the original poem "Where I'm From" by George Ella Lyons, found, with explanations, here
Related Posts
Image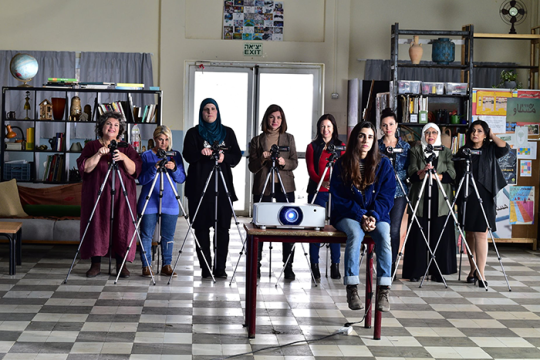 Both Arab and Jewish, young and old, the women of "Cinema Sabaya" learn about much more than filmmaking during the class; they discover that their differences are far outweighed by their bonds as women making their way in a patriarchal world.
Image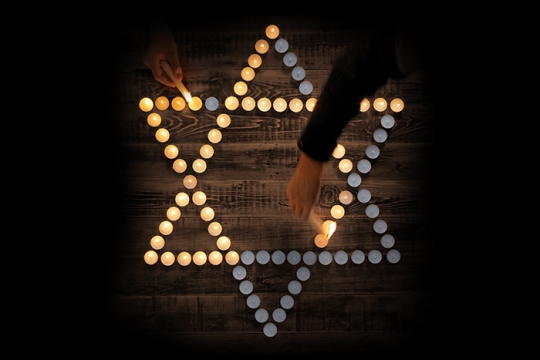 What does it mean to remember? It is to live in more than one world, to prevent the past from fading, and to call upon the future to illuminate it.
Image
A camel carrying a load. A golden pair of balanced scales. An open heart and an open mind. These are three of more than two dozen artists' visions of justice and righteousness featured in the invitational exhibition, "Tzedek Boxes: Justice Shall You Pursue."