Image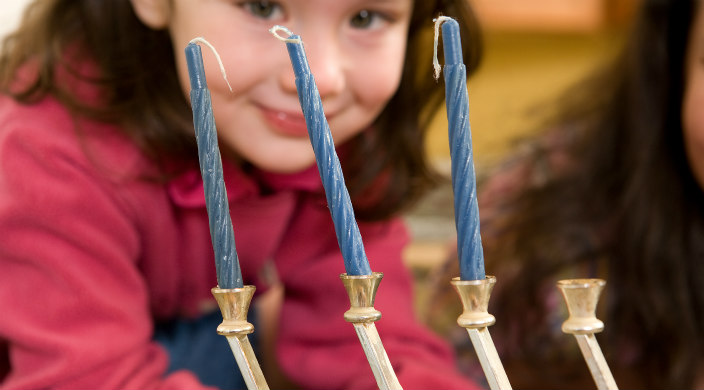 As one of a pair of Jewish kids in my rural Maine elementary school class, I was conscripted each winter to teach my classmates about Hanukkah. I'd dutifully bring in my wax-encrusted brass menorah, a few wooden dreidels, and a bag of foil-covered chocolate gelt to sweeten my description of those plucky Maccabees and the miracle of the oil.
While my teachers' intent to share cultures outside of the Protestant norm was pure, the annual presentation only set me farther apart from my classmates. Sometimes it opened the door to actual bullying, as when classmates drew swastikas on their notebooks and showed them to me, feigning innocence.
As a rural Maine public school teacher myself, colleagues occasionally ask me to bring the brass menorah and illustrated story of Hanukkah to their classrooms to share, once again, my non-normative winter holiday. But now that my two-and-a-half-year-old daughter is in a preschool program, I've come to realize that hearing about cultural and religious practices directly from the practitioners serves only to emphasize our otherness.
This past year, my daughter's wonderful teachers, neither of whom is Jewish, took it upon themselves to research Purim and Rosh HaShanah. They planned simple, secular activities to acknowledge the holiday, just as they do with Halloween, Thanksgiving, and Mother's Day. The toddlers donned costumes and had a parade for Purim, and they did an art project with apple ink stamps and ate apples dipped in honey for Rosh HaShanah. Just as my child attends our town tree lighting, her peers were now participating in a version of Jewish celebrations normalized through her teachers' good practices.
Should teachers decide to incorporate Hanukkah into their curriculum, rather than put the onus on Jewish students, the most important consideration is that while Hanukkah and Christmas often coincide on the calendar, Hanukkah is in no way a Jewish analog to Christmas (it predates it by two hundred years, after all!). I'd also want mention made of the institutionalized suppression of religious practices that the Jews endured under Antiochus, and the fact that millions worldwide face the same marginalization and fear today. I would want teachers to explain that while many families give and receive presents for Hanukkah, the lights, which symbolize hope and tenacity, are, as they say, the "reason for the season." Latkes (potato pancakes), sufganiyot (jelly-filled donuts), dreidel, and gelt are all examples of fun and secular ways students can experience a little of the holiday spirit, the way I do at tree lightings, carol sings, and my school's annual reading of How the Grinch Stole Christmas.
Make no mistake, incorporating the holidays celebrated by non-mainstream Protestants into the classroom still stirs up plenty of controversy. Not all parents are thrilled to have their kids listening to Purim songs or wishing one another a sweet new year in September.
No decisions have been made about future holidays at my daughter's school, and the kids will be on vacation for both Hanukkah and Christmas this year, but I very much hope her teachers will be allowed to bring out some matzah for Passover, dates and milk for Ramadan, and maybe next winter some latkes for Hanukkah.
Related Posts
Image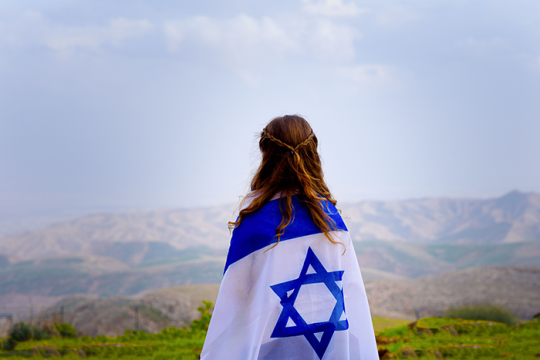 We stand with the people of Israel during these difficult and challenging days and pray for the safety and immediate release of all of the hostages. See our resources and actions you can take.
Image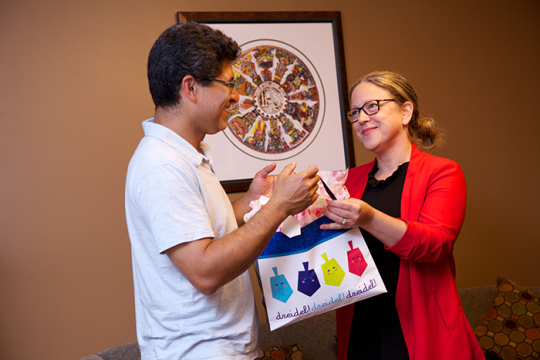 Hanukkah is one of my favorite holidays, partially because it gives me the opportunity to give gifts to my loved ones every night for eight nights! Gift giving with intentionality is one of my favorite ways to express affection while teaching my child about Jewish values and traditions.
Image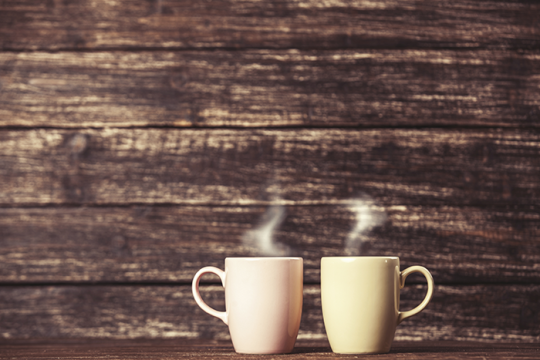 In the winter months, adding elements of simplicity, presence, and coziness can elevate the rituals and intentions of Shabbat. Here are a few tips for your most hygge/heimish Shabbat yet!