Image
When I started a new chapter in my life as a freshman at Indiana University (Go Hoosiers!), I met people left and right. I suggested to a group of new friends one Friday evening that we go to Hillel for Kabbalat Shabbat and dinner: get to know more people, enjoy a free dinner (something all college students should appreciate) and celebrate Shabbat in a new home. What could be better!? "No thanks. We're only two-day-a-year-Jews," they replied.
You're what? I thought. Which days? Oh. Those two days.
As a third-grade Sunday School student I remember a class discussion regarding the importance of the Jewish Holidays. Shabbat, we decided, is supposed to be spent with family and friends, and if you went to synagogue on Friday night, then that was cool, too. Pesach has the traditional seder, Hanukkah has presents and gelt, Sukkot even has the sukkah. But what about Rosh HaShanah and Yom Kippur? Those were the holidays that everyone I knew showed up to services for!
So what's the big deal? Why be Jewish these two days? Why the tickets? Rabbis and cantors prepare months in advance, fine-tuning their sermons and musical pieces because this is when the people come. Rosh HaShanah – the Head of the Year and Yom Kippur – Day of Atonement. Cool, but don't we celebrate a New Year and make a resolution on December 31st? Why do it twice? Bring sparkling cider to synagogue, and it will be the exact same, right!? Wrong. The holiest day of our week, the day that occurs 52 times a year, is Shabbat. Yom Kippur, the holiest day of the year, is called Shabbat HaShabbatot – the Sabbath of Sabbaths.
I will be the first to tell you that Shabbat is a beautiful thing! It is a chance for us to slow down once a week, pray in synagogue (or at home, in a Hillel or anywhere) and rest. For some Jews, however, a Friday night is too valuable a sacrifice to make every week. No one can deny that the number of congregants at a weekday minyan or Kabbalat Shabbat service is exponentially lower than the amount of people attending on Rosh Hashanah or Yom Kippur.
This is a reality that we have come to live with. Rosh Hashanah and Yom Kippur do not happen 52 times a year, but just once. They need to be the days when you don't do the ordinary things you might do on a daily basis. Rather, I urge you to spend them thinking about the past year and the upcoming year. If there was a friend you had a falling out with or a family member you haven't spoken to in ages, this is the time to call that person and tell them you are still here, thinking about and caring for them. We apologize for our mistakes every day, but on Yom Kippur we are specifically told to atone. This time it's different – now you're talking directly to God.
L'shanah tovah tikatevu v'tikhatemu – May you be inscribed and sealed for a good year. I look forward to seeing you in shul.
Related Posts
Image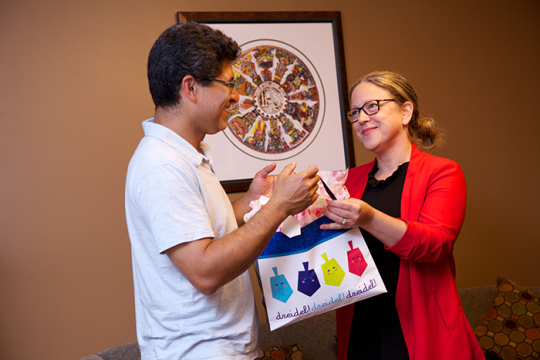 Hanukkah is one of my favorite holidays, partially because it gives me the opportunity to give gifts to my loved ones every night for eight nights! Gift giving with intentionality is one of my favorite ways to express affection while teaching my child about Jewish values and traditions.
Image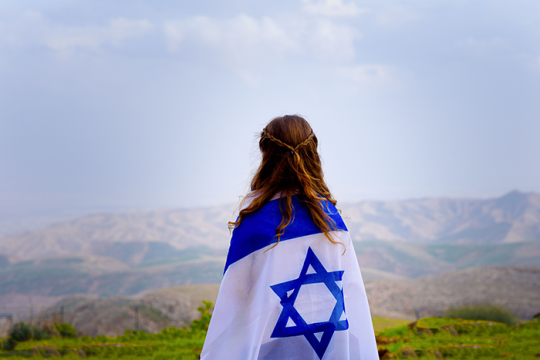 We stand with the people of Israel during these difficult and challenging days and pray for the safety and immediate release of all of the hostages. See our resources and actions you can take.
Image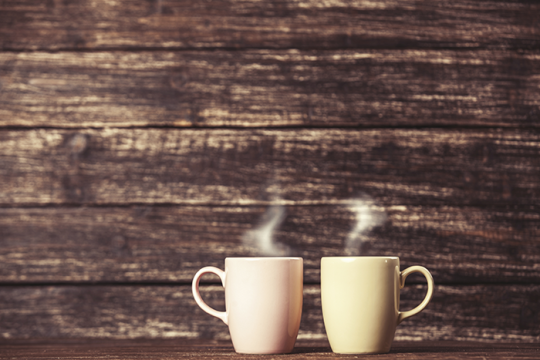 In the winter months, adding elements of simplicity, presence, and coziness can elevate the rituals and intentions of Shabbat. Here are a few tips for your most hygge/heimish Shabbat yet!