Image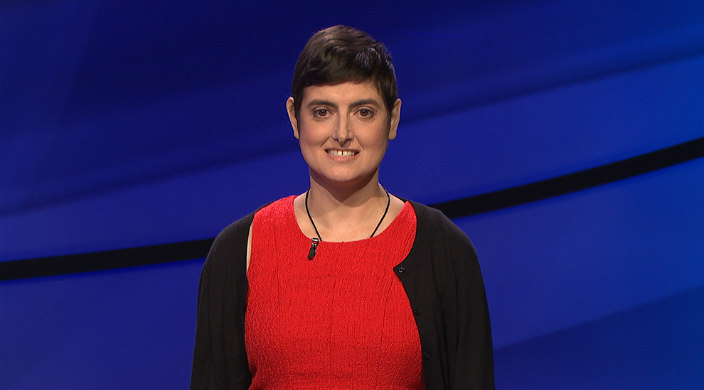 Twenty-three hundred years ago, a small group of loyal Jews defeated those among our people who cared so little for our faith that they were willing to give it up to "be just like everyone else." Only after civil war broke out among the Jews of Judaea did the Assyrian-Greek army of Antiochus IV invade Judaea, pollute the Temple, and outlaw all Jewish observance. A small army of Jews took to the hills and fought the invaders, eventually driving them out of Jerusalem.  They rededicated the Temple that the Greek soldiers had defiled with idols and the sacrifice of pigs.
The story of Hanukkah, history's first armed struggle for religious liberty, symbolizes triumph over impossible odds – just like Cindy Stowell.
Cindy died on December 5 from stage IV colon cancer, but as of this writing, she has been the "Jeopardy" champion for six days. The breadth and depth of her knowledge are most impressive.
Because "Jeopardy" never allows the results of its shows to air before the telecasts, no one beyond Alex Trebek and a few program staff knows for how long her streak will continue.
From my perspective, it does not matter. To me, Cindy is the all-time champion of "Jeopardy."
With each episode, Cindy's voice is softer and viewers can see she is growing weaker. I was not surprised to learn that even as she rang in with correct answer after correct answer during the shows' tapings in August, she was taking painkillers and battling a high-grade fever.
One of the reasons we celebrate Hanukkah is because it gives us an opportunity to kindle light during the darkest season of the year. This year, Cindy is my Hanukkah miracle.
Indeed, her light will last much longer than the eight days of our festival. She truly embodies all that is precious about Hanukkah, and her light will shine forever.
Related Posts
Image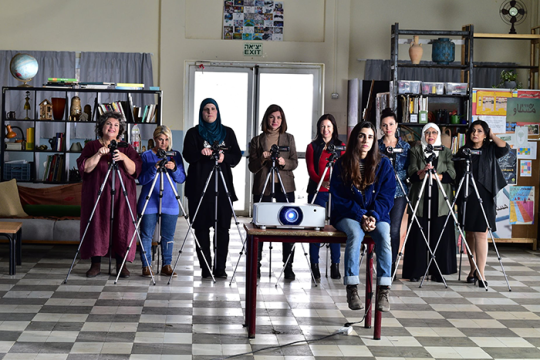 Both Arab and Jewish, young and old, the women of "Cinema Sabaya" learn about much more than filmmaking during the class; they discover that their differences are far outweighed by their bonds as women making their way in a patriarchal world.
Image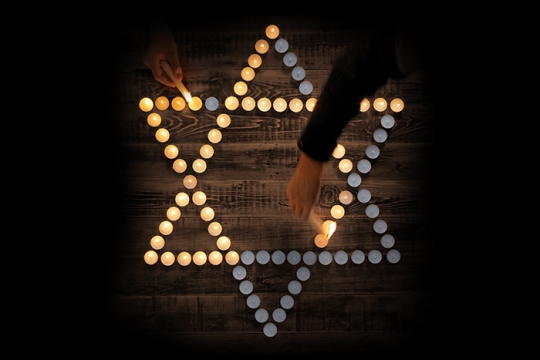 What does it mean to remember? It is to live in more than one world, to prevent the past from fading, and to call upon the future to illuminate it.
Image
A camel carrying a load. A golden pair of balanced scales. An open heart and an open mind. These are three of more than two dozen artists' visions of justice and righteousness featured in the invitational exhibition, "Tzedek Boxes: Justice Shall You Pursue."