Image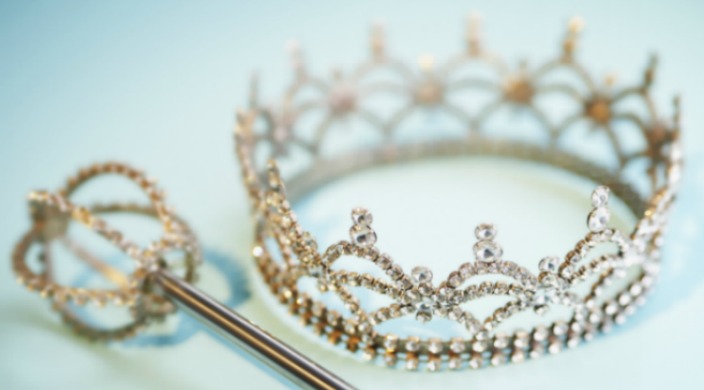 As a child, Purim was one of my favorite holidays. Costumes, candy, and being allowed – nay, encouraged – to make noise in synagogue: What's not to love? As a young Jewish girl, there was an extra special reason, too, to love Purim: Queen Esther.
Biblical heroes skew heavily male, and even among our few female heroines, Esther stands out. Although Miriam didn't play second fiddle to a husband, she was outnumbered by her brothers, both of whom had official capacities in leading the Israelites while she had none. Ruth had agency, but her story of filial love and duty lacks the bombast of Esther's narrative.
Esther, in comparison, has an entire book named after her and is celebrated in the Bible and midrash. An orphan, she is mentored by an uncle, marries the king, and uses her new power to save her people. What's more, as a queen, her story follows the narrative arc that I expected from Western fairy tales. I looked up to her as a role model, and consequently Purim was extra special for me as a girl.
Then I learned some of the less savory aspects of the story. The midrash holds that Esther was married to Mordechai, which further disturbs the already imbalanced power dynamic between Esther and Mordechai, and means that Esther married Ahasuerus under false pretenses,. The audition to become the new queen was not merely an objectifying beauty contest, but confined all the contestants to the seraglio for the rest of their lives, property of the king forevermore.  Esther's agency is questionable; she seems to take most of her actions at Mordechai's instruction, and when she wields royal power, it is only because Ahasuerus grants her requests. And the story ends with a bloodbath as the Jews, newly empowered by Esther's position, opt to enact a revenge fantasy against their oppressors.
It's the bloodbath that finished off my childhood adulation of Esther (and my respect for Mordechai). Although the desire to retaliate violently against oppressors is entirely understandable, it is nonetheless unethical. Deuteronomy 24:17 instructs, "You shall not subvert the rights of the stranger or the fatherless; you shall not take a widow's garment in pawn." Several similar edicts throughout Deuteronomy command the Israelites to remember the stranger, the orphan, and the widow, among the most vulnerable in biblical society. Nearly each of these lines is followed immediately by a reminder that until God redeemed us, we, too, were strangers in Egypt. The message is clear: We were once vulnerable, but once we no longer were, it is our task to care for the vulnerable among us, which is the opposite of what Esther and Mordechai did when they gained power.
There are narrative explanations for why the carnage had to happen. According to the story, Ahasuerus cannot repeal the decree that the Jews are to be slaughtered on Purim; he only can add that they are allowed to defend themselves. Moreover, Mordechai is cast as a descendant of King Saul and Haman as a descendent of King Agag of the Amalakites, whom Saul failed to exterminate, presenting  the Purim story as a vicarious re-match  of their descendants, making a slaughter necessary.
Both explanations ring hollow to my modern ears. My Jewish values emphasize cross-cultural understanding and equality of all people. Neither of these excuses adequately justifies the gloating recounting of how the Jews terrified their neighbors and Esther asked for an extra day within Shushan for the Jews to slaughter their enemies – a day on which the other nations had no royal dispensation to attack the Jews. There are lists of the gentile casualties, but none of Jewish ones. Even the M'gillah does not cast the violence as defensive.
Ultimately, Esther's narrative is not about change. She ends the story further up the ladder, but her society still gives disproportionate power to those lucky enough to be at the top – with no system of checks and balances to keep them from abusing those below.  The M'gillah closes with the Jews up while everyone else is down and men still controlling the agency of women. This situation is not one I wish to perpetuate, through action or inaction. Rather, I look for heroes who, when given power, act righteously, attempting to make the world more just for all.
Some say Vashti, in her refusal to obey the king and her willingness to be exiled for her disobedience, is the true iconoclast of the story. But we know little of Vashti; the story ascribes no motives to her larger than the personal and her actions did not change the system. So her actions seem less like civil disobedience and more like "I'm taking my ball and going home," which is not much more admirable than vengeance.
Ultimately, condemning Esther or Mordechai feels somewhat futile. After all, they are not around to learn from my critique. I doubt I could get the book de-canonized, and even if I could, I am not sure I would want to – cautionary tales about abuse of power are important. But I can effect change in my own actions, and I can choose whom I take as my role models; Esther and Mordechai are off my list.
Related Posts
Image
Two films from acclaimed Jewish filmmakers have debuted during award season this year, each taking semi-autobiographical looks at troubled childhoods. Each picture delivers award-worthy performances from many well-known actors, including Anthony Hopkins and Michelle Williams as sure bets to score Oscar nominations.
Image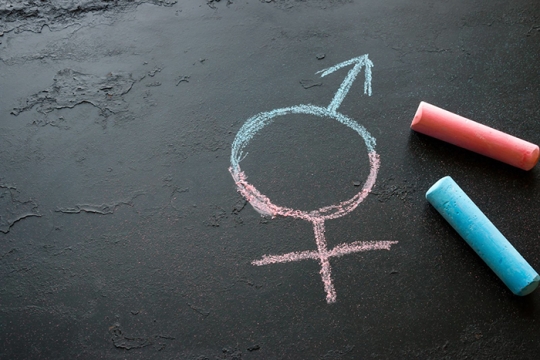 The Union for Reform Judaism, Jewish Grandparents Network, and Keshet are collaborating on a series of conversations to support grandparents and other loving adults who are interested in providing affirming spaces for gender expansive, non-binary, and transgender young people. These sessions provide grandparents with foundational knowledge, shared language, and inclusive practices.
Image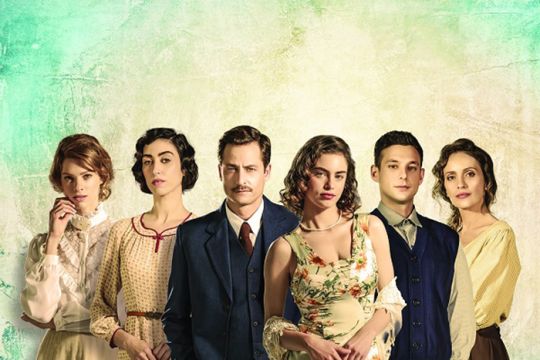 American audiences may be unaware of the remarkable new series, The Beauty Queen of Jerusalem, which debuted on Netflix earlier this year. This award-winning TV show follows in the footsteps of other acclaimed Israeli exports like Shtisel and Fauda.