Image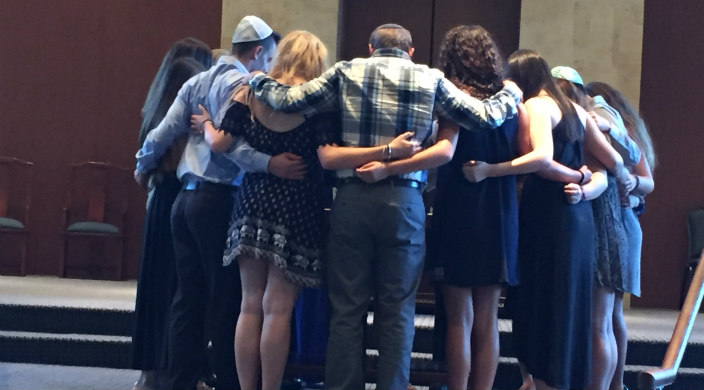 When I was 9 years old, I watched several large sections of my synagogue burn to the ground. It was 1999, and Sacramento, CA, was in the midst of a spree of white supremacist violence that would claim the lives of two gay men, and see fires set to several synagogues and a local abortion clinic. I can still smell the smoke.
In times such as these, it is not just buildings that are damaged. Acts of hate damage our minds and our bodies, our individual and collective sense of security, our identity, and our place in the world. Back then, the entire congregation, as well as large swaths of the greater community, came together to rebuild. Events were held to reject discrimination; a hate crimes task force was launched; a library was remade. In many ways, Sacramento became a better place to live than it was before. In the aftermath of destruction, came collaboration and solidarity and hope.
I have carried this lesson with me for 18 years.
I remembered it in May 2015, when a rash of random stabbings occurred in Jerusalem. At the time, I was in graduate school in London, feeling especially far from home. The attacks made me sad and scared and vulnerable. My heart ached for friends in Israel, and for Jews everywhere who are made to feel afraid or alone because of what they believe.
For the first time in my adult life, I felt the stark absence of Jewish space. I wanted to say the Kaddish and the Mi'sheberach, but I did not want to say them alone.  
I did some research and called the West London Synagogue with a request to attend Shabbat services that week. They said yes, if I was willing to send a copy of my passport in advance. "For security," they said.
That Friday, I was nervous as I prepared for synagogue. For all my years in Reform Judaism – in NFTY, at camp, preparing for my bat mitzvah, and more – I had never walked into a synagogue for the first time all alone. Looking back, I couldn't be more glad I did.
The West London Synagogue community welcomed me with open arms. I was invited to dinner with other young adults after services, and, a few weeks later, marched with the congregation in the London Pride Parade. I remained a regular attendee throughout my year in England. My only regret is that I didn't think to begin building those relationships earlier in the year.
Conventional wisdom would suggest I am not within the traditional demographic group that joins a synagogue. I'm 27 years old, I'm not married, and I don't have any children. I can't even say I'll live in this city in five years. But, life has taught me that the time to build a community is before you need one. Perhaps if I had done so in London, I would never have felt alone at all. 
At the Religious Action Center of Reform Judaism, where I work, we often speak about congregations as the central driving force of social justice within the Reform Jewish community. I spend a considerable amount of time working on the Brit Olam and the Urgency of Now Initiative, a project that seeks to organize synagogues to bolster the rights and inclusion of immigrants, transgender and gender non-conforming youth, and those facing the massive inequity of the criminal justice system.
But who am I to ask synagogues to do this work if I am not part of one? Who am I to ask them to stand with me if I do not stand with them?
Twice in my life, a synagogue made the difference between despair and hope. Twice in my life, a synagogue gave me a place to belong. For this reason, and for so many others, I have decided to join a synagogue in Washington, D.C., and I look forward to being part of the community I know I will find there.
Photo: Ellen Fox-Snider, Congregation Kol Tkvah, Parkland, FL
Interested in doing the same? Use our find-a-congregation tool to locate a Reform synagogue near you. 
Related Posts
Image
At 10, Jeff Erlanger appeared on "Mister Rogers' Neighborhood" in his wheelchair. I recently asked Jeff's parents about how they raised such a competent and loving son.
Image
When I became rabbi of Monmouth Reform Temple in Tinton Falls, NJ, I quickly discovered that some people in our community thought we were a church. Mail was addressed to "Monmouth Reformed Temple," and letters were addressed "Dear Pastor."
Image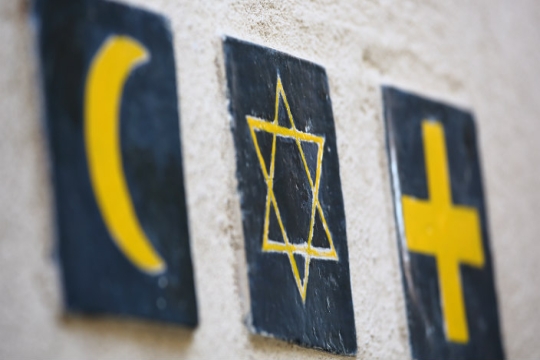 Read about Imam Abdullah Antepli, a Turkish-born cleric whose odyssey took him from anti-Semite to Jewish-Muslim bridge builder.