Image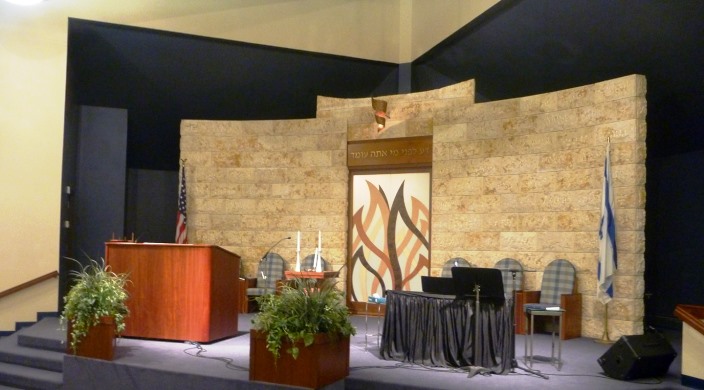 Doing the right thing paid off at the bottom line. How often can you say that about doing a mitzvah? My experience with solar power at the Cape Cod Synagogue has been just that: Our investment in renewable energy has been a positive for the environment, an expression of our Jewish values, and a net budgetary savings.
In 2006, I delivered a Rosh HaShanah sermon that focused on the importance of being independent from the need for foreign oil. The petro-dictatorships of the world are no friends of ours, and the surest way to protect our own interests, save our troops fighting in shadow of oil rigs, and do something to protect our increasingly threatened planet was to change our pattern. The response was strong, and community action soon began.
In 2011, we began seriously looking at a solar installation for our synagogue. We had done some initial investigation into siting a wind turbine, but the politics of wind energy are particularly noxious here on the Cape, and we realized solar was an easier path. We entered into our search with a few criteria in mind to guide us.
We wanted to work with a local company. Supporting the local economy was important to us, and we also wanted someone we knew lest anything go wrong. We developed a relationship with Beaumont Solar in New Bedford, about 40 minutes away from Hyannis.
We wanted to buy panels from an American manufacturer, and if not, then from a producer who abides by fair labor standards.  A quality product, made in safe conditions with fairly treated workers and modern environmental controls was an absolute must. You can always buy cheaper photovoltaic panels. There is a reason they cost less, often because they do not meet the above standards. As a bonus, we ended up with an excellent system that is producing above its planned output.
Lastly, our project had to be cost effective. As much as we wanted to go green, the truth is that no system that requires you to buy more expensive electricity is economically viable. By making a contribution to our bottom line, we hope that our example inspires others to do the same out of enlightened self-interest.
A year of work ended with our installation of a 41.6KW system on our roof that went on line in October of 2012. The cost was capitalized with a zero residual lease that made our monthly payment only $300 more than our previous electric bill. Thanks to the Solar Renewable Energy Credit program in Massachusetts, every megawatt-hour that we produce mints a credit that goes to an auction market. They have been worth about $240 each and we have produced 107 of them since fall of 2012. We are actually in the black on an operating basis. As of today, we are generating more power than we use. Our array is engineered to operate for 25 years and we will have no lease payments after the first eight. It has gone better than we dared to hope for.
Since the first people were created, we were charged (Gen. 2:15) לְעָבְדָהּ וּלְשָׁמְרָֽהּ, to work and the keep the garden that is our planet. As Jews, we are asked to do more. Isaiah (49:6) tells us we are to be לְאוֹר גּוֹיִם, a light to the nations, that our own mission is not fulfilled unless we lift up others towards the Divine.
I am happy to say that we are doing so. Just last fall, I met with the leaders of a local high school to discuss how solar might help their budget and our planet. Our solar energy system continues to be a powerful and inspiring symbol for our community.
Related Posts
Image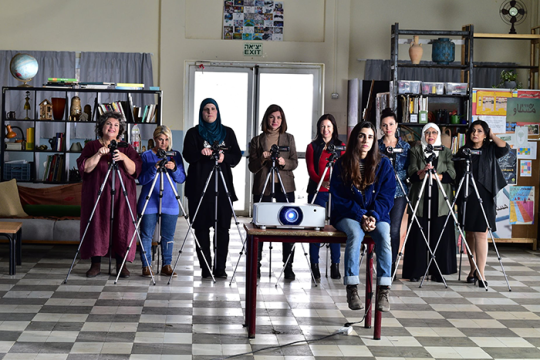 Both Arab and Jewish, young and old, the women of "Cinema Sabaya" learn about much more than filmmaking during the class; they discover that their differences are far outweighed by their bonds as women making their way in a patriarchal world.
Image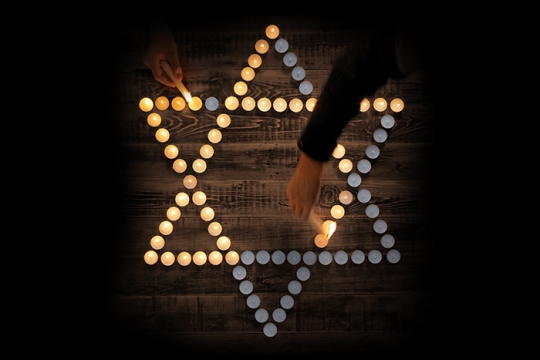 What does it mean to remember? It is to live in more than one world, to prevent the past from fading, and to call upon the future to illuminate it.
Image
A camel carrying a load. A golden pair of balanced scales. An open heart and an open mind. These are three of more than two dozen artists' visions of justice and righteousness featured in the invitational exhibition, "Tzedek Boxes: Justice Shall You Pursue."