Image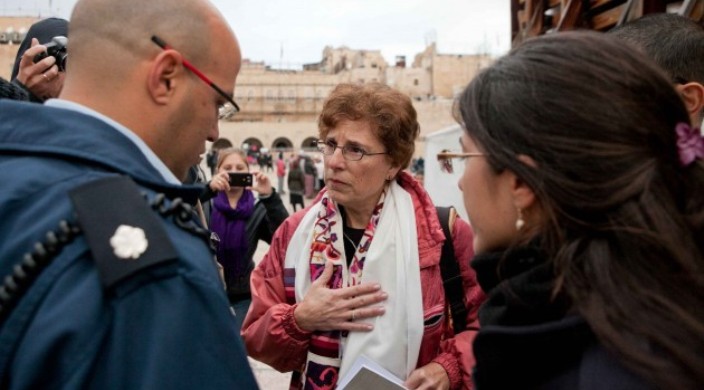 Editor's Note: Rabbi Frishman was among four women arrested in December 2012 while praying at the Western Wall in Jerusalem. The following text is the transcript of her interview with Odyssey Networks, also available on video below.
I had come to Israel to join my friend Anat Hoffman, who is one the leaders of the Women of the Wall. The previous month, there had been a random decree that as women were coming in, they were not allowed to wear their prayer shawls, their tallits. I've been wearing a prayer shawl since I would say the late '70s, a long time. And it's just considered a regular part of my ritual in prayer.

In 1968, the Orthodox rabbinic created a mechitza, which is a separation between men and women at the Western Wall. And the understanding here in a very traditionally observant manner, in an orthodox manner, is that men are obligated to pray. Women are not. The Orthodox have deemed this site to be a synagogue.

This is really an issue of religious freedom, and this understanding that within Judaism that there's more than one path to God. There's more than one way of understanding how it is that we – how it is that we pray. And this sense of rigidity and of gender distinction and of discrimination is something that's absolutely intolerable, it just is.
The Western Wall is a place that Jews and others go to pray because it's very close to where the heart of Jewish worship had been, for many, many centuries. There are those who when they come to pray take a slip of paper, place it in a crevice in the wall as a way of again feeling that perhaps their prayers will be heard a little more clearly.
So as we drew near, there's a security gate that you need to walk through. And within a couple of minutes, a policeman came up to me and asked me to take my tallit off. They took my passport. They fingerprinted me. They took my photograph. And they wanted me to sign a statement that I knew why I was being detained and I understood. And I refused. Her job was to enforce the law or at least the decrees of the area. And mine was I believe to not acquiesce in a circumstance where really was no legal measure. That's what happened.

I think that is has surprised many, many American Jews who are kind of shocked that this exists, that this is an issue. There are those American Jews who say, "But this has nothing to do with American Jews. This is an Israeli matter. We don't live in Israel." I don't agree because I think this is a universal site. And it is the kind of site that marks that intersection of American and Israeli Jews and our love and support of Israel. And so it is an important place for us to be able to stand and make a statement about.
Rabbi Elyse Frishman serves Barnert Templein Franklin Lakes, N.J. She is the editor of the Reform Movement's new prayerbook, Mishkan T'filah, serving Reform jewish congregations nationally. 
Image courtesy of Women of the Wall
Related Posts
Image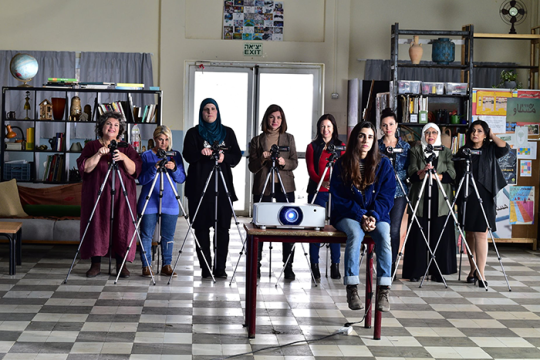 Both Arab and Jewish, young and old, the women of "Cinema Sabaya" learn about much more than filmmaking during the class; they discover that their differences are far outweighed by their bonds as women making their way in a patriarchal world.
Image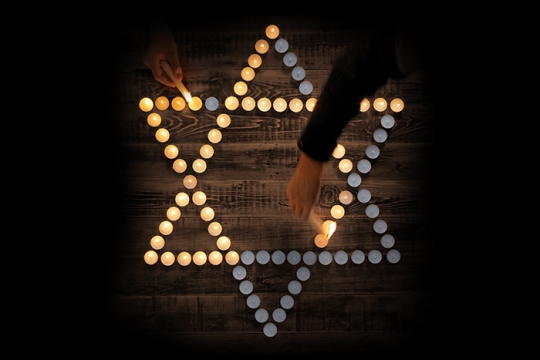 What does it mean to remember? It is to live in more than one world, to prevent the past from fading, and to call upon the future to illuminate it.
Image
A camel carrying a load. A golden pair of balanced scales. An open heart and an open mind. These are three of more than two dozen artists' visions of justice and righteousness featured in the invitational exhibition, "Tzedek Boxes: Justice Shall You Pursue."