Image
Like any child, growing up I relied on the support of my parents. Due to my severe learning disabilities, this support was even more essential. Although I was reading at age 4 and showed a propensity toward math, teachers were concerned about me advancing grades in school because of my handwriting – which we later learned was a direct result of my visual motor skills disability.
I went to a Jewish day school that cared deeply about my needs and my education, but as a small school without expertise in the area, was not able to meet these needs. Fortunately, my parents were able to get me the supplemental resources I needed to be able to succeed.
Over the years, I worked with a speech language pathologist, occupational therapists, and a learning specialist, with whom I met multiple times a week from eighth grade through high school graduation. Each of them was committed to enabling me to succeed on my own, and one day, to advocate for myself.
Once, in high school, my guidance counselor refused to let me take an Advanced Placement English course, believing the writing would be too much for me. After lobbying her on my behalf, my parents told me I'd be able to take an Honors English course instead. The next time I was supposed to register for classes, I met with the same guidance counselor and, this time advocating for myself, convinced her to allow me to take five elective English courses – and I received A's in every one.
Come college, I attended the University of Arizona to be a part of the SALT (Strategic Alternative Learning Techniques) Center, the leading comprehensive academic support program for college students who learn differently. SALT allowed me to receive everything I needed academically, while surrounded by students with disabilities. Because SALT employees, as a rule, would not advocate on students' behalf, I gained the confidence to be a self-advocate with my professors and other instructors. By the time I graduated, I was meeting with my learning specialist on an as-needed basis for the first time since middle school, and I'd graduated early with a double-major, a certificate in a third subject, and the merit-based SALT Center Senior Academic Award, awarded to one senior from each graduating class.
I was able to complete both of my graduate degrees with no outside support, lobbying for my accommodations on my own and doing what I needed to make sure my needs were met – and again, I was able to succeed. I received a Masters in the Teaching of English and another in Educational Leadership, and I graduated as part of Kappa Delta Pi, the national education honors society. These days, I mentor students with disabilities and work with their families, specifically as they navigate the college application process.
As is true for any marginalized group, it's crucial for people with disabilities to have allies. We need people to stand alongside us and help us fight for our rights, but we also need them to allow us to dictate what we want and need. Earlier this year, I attended Jewish Disability Advocacy Day, an annual event that brought nearly 200 Jewish advocates to Washington, D.C., to lobby members of Congress on disability-related legislation. For me, one of the most-heartening parts of the day was seeing my fellow disabilities self-advocates, in addition to all of our wonderful allies.
Today, as assistant director of the Union for Reform Judaism's Presidential Disabilities Inclusion Initiative, I work with many people with disabilities, and many people of all abilities who are allies to the disabilities community. Every person I encounter is passionate about the rights of people with disabilities. When I work with people who do not have disabilities but advocate on behalf of those who do, I remind them that the most important thing they can do on behalf of people with disabilities is to listen to our needs. Do not assume what we need; ask us what we need.
One of the overarching mantras of the disabilities self-advocacy community is "Nothing about us without us." It's vital that those of us with disabilities are the ones leading the charge, dictating what we need, and guiding disabilities policy. This is one of the reasons I'm proud to be a part of the Ruderman Family Foundation's Link20 Self-Advocacy Network.
My parents gave me the greatest gift anybody can give a person with a disability: the ability and courage to become a self-advocate. For a long time, I didn't envision myself attending college, let alone attending graduate school and becoming an educator and self-advocate. I'm thankful to my parents for instilling in me the skills and confidence to advocate for myself, for always being an ally to me, and for knowing that the best way they could stand by me was to push me to advocate for my own needs.
February is Jewish Disability Awareness and Inclusion Month (JDAIM), a unified initiative to raise disability awareness and support efforts to foster inclusion in Jewish communities worldwide. The Union for Reform Judaism is proud to partner with the Ruderman Family Foundation to ensure full inclusion and participation of people with disabilities and their families in every aspect of Reform Jewish life. Visit the Disabilities Inclusion Learning Center to learn more.
Related Posts
Image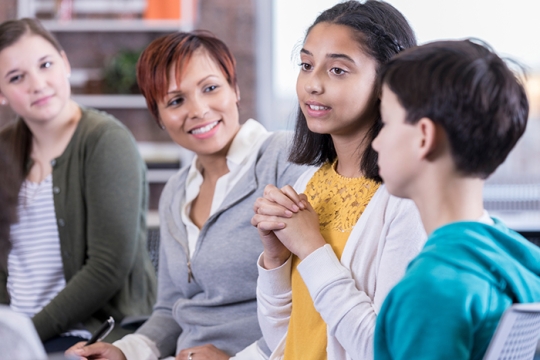 I need your help to ensure that every student can access mental health care, no matter where they live. Last month, the U.S. House of Representatives passed the Mental Health Services for Students Act, which would provide $200 million in grant funding per year for five years to expand mental health services in public schools. Now, the Senate must act.
Image
In the weeks preceding her passing, her children and grandchildren continued to visit her, either in person or remotely via technology. She was surrounded by her children until the very end.
Image
Everyone has an opinion on what we should have done – but as this crisis has exposed weaknesses in social solidarity, in leadership, in democratic processes here, it has also demonstrated clearly the strength of the Israeli health care system.