Image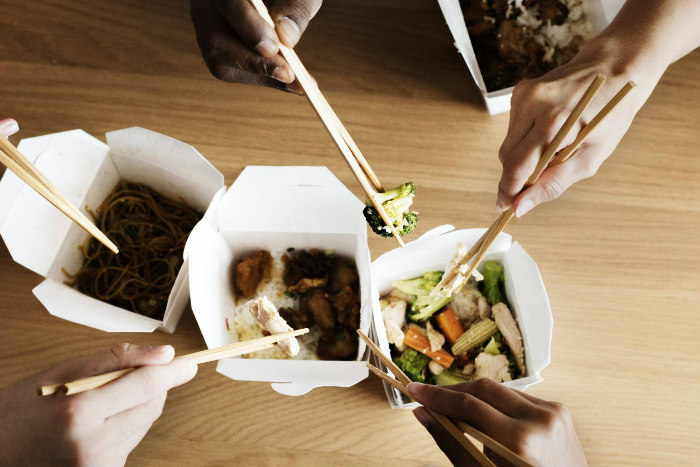 We all know that eating Chinese food on Christmas Eve is a sacred Ashkenazi Jewish tradition! (I kid, I kid... but really). Chinese restaurants became a favorite eatery for Jews who emigrated from Eastern Europe to the United States and to New York City, in particular, in the early twentieth century.
The origin of this venerated Christmas Ashkenazi tradition dates back more than 100 years to the Lower East Side of New York City. Jews found Chinese restaurants readily available in urban and suburban areas in America where both Ashkenazi Jews and Chinese lived in close proximity.
Historically, the first mention of this phenomenon was in 1899. The American Hebrew weekly journal criticized Jews for eating at non-kosher restaurants, singling out in particular Ashkenazi Jews who flocked to Chinese restaurants. And in 1903, the Yiddish language newspaper The Jewish Daily Forward coined the Yiddish word oysessen (eating out) to describe the growing custom of Jews eating outside the home in New York City.
To Ashkenazi immigrants, Chinese cuisine clearly was an inexpensive and delicious alternative to the familiar foods served at Jewish delicatessens. It was a happy coincidence that Chinese restaurants stayed open on Christmas Eve and gave Jews across the United States a natural venue in which to partake of their own version of Christmas dinner.
Eating Chinese food on Christmas was a recognized Ashkenazi Jewish preference as early as 1935, when The New York Times reported that restaurant owner Eng Shee Chuck brought chow mein on Christmas Day to the Jewish Children's Home in Newark, N.J. This is the first recorded incidence of Chinese take-out and home delivery to American Jews occurring on Christmas Eve.
"Eating Chinese" soon became a national sensation that defined Christmas-time activity for Jews all over the United States. As immigrants arrived from other parts of Asia, the concept of "eating Chinese" on Christmas Eve has broadened to other types of Asian cuisine, as evidenced by a recent New York Times Magazine article titled "Joy From The World" on December 7, 2014, which reports about a Jewish-Japanese Christmas repast. Sawako Okochi and Aaron Israel meld their traditions together for a shared Christmas meal which includes "okonomi-latke," (a combination of potato pancakes often eaten on Hanukkah and okonomiyaki, a savory pancake popular in Japanese street food). According to the Times, "what started in their home has made its way onto the menu [on Christmas] this year of their restaurant, Shalom Japan, in Williamsburg..."
In a 2018 opinion piece for The New York Times called "Nothing Is More American Than Chinese Food on Christmas," author Lillian Li writes, "Jewish families and others used to flock to Chinese restaurants because that was all that was open, but now it's almost as traditional as milk and cookies for Santa." Seems like our tradition has caught on! 
Do you have a story to share about your own Christmas Eve and Christmas Day restaurant outing? Share it with us on Facebook, Twitter, or Instagram!
Related Posts
Image
In this season, time is immutable. It can be questioned, but not changed. Family can be understood, but not altered. The self, in this case, the result of intergenerational trauma, must be accepted. In Russian Doll, the only way to see the good in the world is to stop looking back, to stop journeying inward, and to the wake up in the present.
Image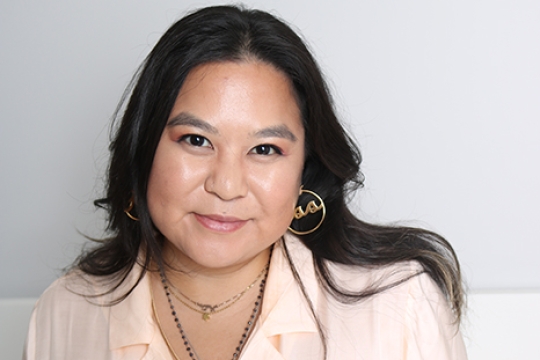 Amy Albertson (she/her), 30, is a Chinese Jewish advocate and online educator living in Northern California. She works as a social media consultant for Jewish organizations.
Image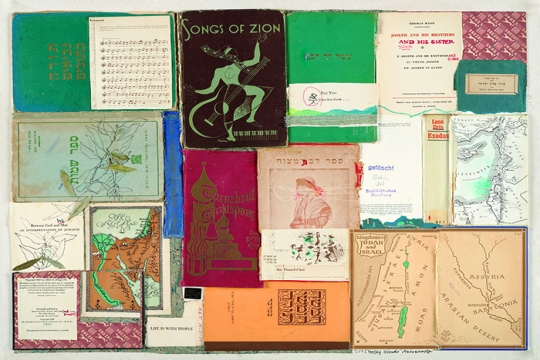 On June 3, 1972, Rabbi Sally Priesand was ordained by Hebrew Union College-Jewish Institute of Religion as the first woman rabbi in North America. To celebrate this milestone in Jewish and American history, HUC's Dr. Bernard Heller Museum in New York partnered with The Braid's Story Archive of Women Rabbis in Los Angeles to create the exhibition "Holy Sparks," presenting 24 ground-breaking women rabbis who were "firsts" in their time.