Image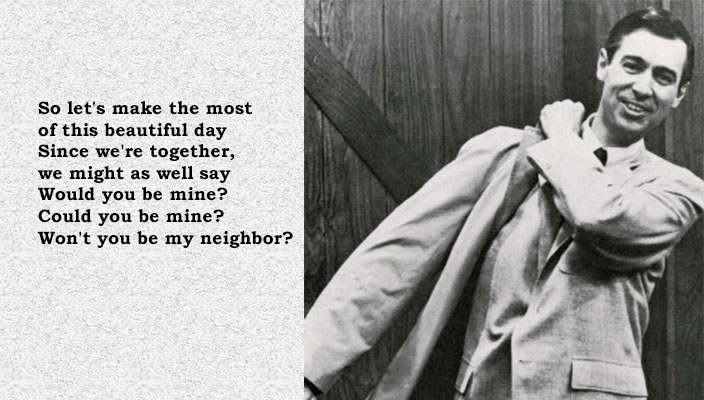 If you attended worship services at a Reform congregation anywhere in North America during the last month or so, chances are pretty good you heard a sermon about Mister Rogers. Rabbis all over the country were so charmed, moved, and inspired by this summer's documentary "Won't You Be My Neighbor?" that we found ways to weave Fred Rogers' messages into our High Holiday sermons – in my case, all four of them.
Here's why.
We rabbis try, in our sermons, to marry the timeless with the timely – that is, bringing to bear the enduring messages of Torah and tradition on issues that we face today. During the Days of Awe, we focus on themes such as love, trust, forgiveness, and renewal – exactly the same things we found in Mr. Rogers' Neighborhood.
Fred Rogers was kind, patient, and subtle in teaching children and their parents how to cope with life's challenges, from bullying and violence, to physical and emotional disabilities, to the fear of change. The foundation of all of this was love: everyone is worthy of receiving it, and everyone is capable of giving it. And so it is on the Days of Awe, when we carry the burdens of all our challenges with us into the sanctuary, not only seeking reassurance of God's love for us, but also acknowledging that our reciprocal love for God is most often manifested in the love we show for other people.
Indeed, Mister Rogers' two-part message of love is at the heart of the Torah reading many of us read on Yom Kippur afternoon (the Holiness Code of Leviticus 19), in which God challenges us: V'ahavta l'reiacha kamocha, "You shall love your neighbor as yourself." Or, as Fred Rogers preferred to put it: "You shall love your neighbor and yourself" – because both are necessary for love to take root.
Fred Rogers' message of love is particularly important in our world today because we seem incapable of speaking to each other civilly or acknowledging and respecting each other's beliefs and feelings. In fact, we are in danger of building walls instead of bridges, and retreating into neighborhoods defined by an exclusive racial, social, economic, or religious identity. Such a world is exactly the opposite of Mister Rogers' Neighborhood, a place where people of all backgrounds and races lived together, and nobody carried a stereotypical view of who or what their neighbors ought to be.
Our challenge today – as it was in the turbulent and racially charged 1960s when Fred Rogers' program began – is to build bridges and not walls; to care for each other in any way we can; and to resist those who build themselves up by knocking others down. "I think those who would try to make you less than you are," said Fred Rogers, "that is the greatest evil." In the Jewish tradition's understanding of our covenant with God, this thought also is an especially egregious evil, as it defies the deliberate choice God made to fashion all peoples from a single original human – the only one of God's creatures made this way.
In my racially homogenous community, you might think this "knocking others down" might not be a problem, but it is. Our superficial similarities obscure the vast differences within. The bullies and the bigots, who exist here as they do elsewhere, know this and prey on the vulnerable – those dealing daily with the traumas of family violence, divorce, and death, or invisible emotional disabilities, trans and gay kids, students who suffer from social anxiety – one of whom was recently driven to suicide. And, yes, the handful of Jewish kids, too.
For us, unlike in the Neighborhood of Make Believe, changing that dynamic can't happen by magic. It takes a show of courage and kindness that both acknowledges our differences and accepts that they are part and parcel of the diversity of God's creation. It takes all of us being the best neighbors we can be, as Fred Rogers envisioned.
Mister Rogers himself, in the wake of the 9/11 attacks when all Muslims and Arabs in our nation seemed to be suspect, spoke in a special public service announcement about the need for neighborliness in language we Jews all understand: "We are all called to be tikkun olam," he said, "repairers of creation."
Our challenge in the New Year, then, is to bring to reality Fred Rogers' Neighborhood of Make Believe – a place where anything is possible and where love and acceptance abide.
Learn about the wonderful, longtime relationship Fred Rogers shared with Jeff Erlanger, whom he first met when the 10-year-old visited "Mister Rogers' Neighborhood" in his electric-powered wheelchair.
Related Posts
Image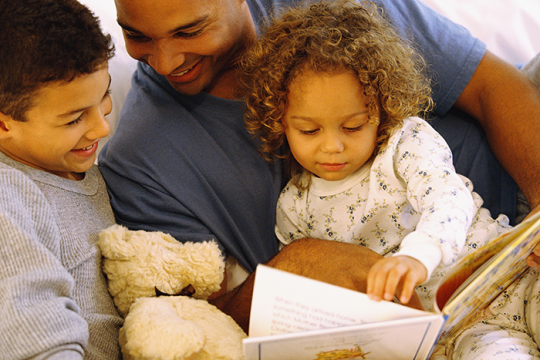 The Jewish people love to share stories, as memory is a central Jewish value. We cannot forget what has happened to us because we must share it with future generations. The past is one of our best learning tools.
Image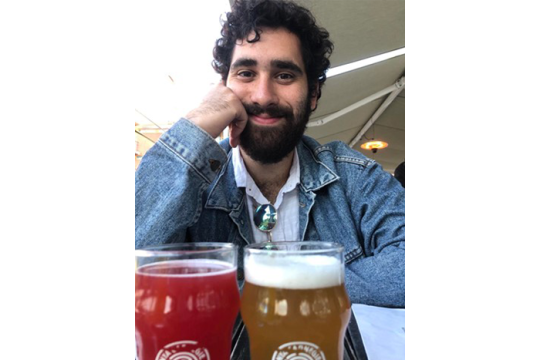 Third-year Hebrew Union College-NYC student Jesse Epstein hopes to make Judaism more accessible, meaningful, and relevant for today's Jewish community – through beer. He recently became the owner of Shmaltz Brewing Company, a beer-brewing brand aimed at providing community members with a mode and environment for consumption steeped in Jewish ethics, text, and tradition.
Image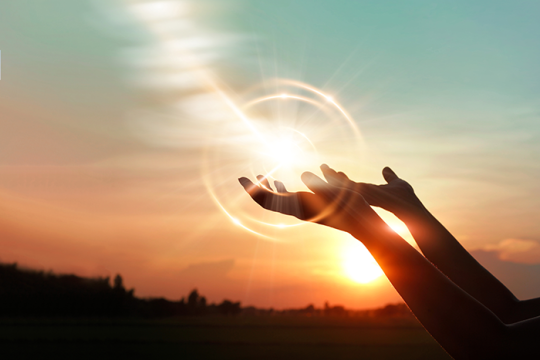 This time of year, we hear again and again about how much emphasis Judaism places on the nuances of how to address harm of all kinds. I am convinced that the steps of repentance and repair outlined by the medieval Jewish philosopher Maimonides make sense not only in our individual lives when we harm our coworkers, friends, family, and intimate partners, but also in reference to the communal, cultural, and national levels.