Rev. Carlton Veazey, President and CEO of the Religious Coalition for Reproductive Choice, delivers a message to supporters on World AIDS Day. Photo courtesy of RCRC.
December 1 is World AIDS Day - a time to renew our resolve to prevent HIV, remember those who have died of the disease, and celebrate accomplishments such as increased access to treatment and prevention services. This year's observance is full of hope and promise. After 30 years of the global fight against HIV/AIDS, the focus is on "Getting to Zero" - zero new infections, zero discrimination, and zero AIDS-related deaths. UNAIDS reports that HIV infections are decreasing and more people have access to life-prolonging drugs. Yet despite advances in treatment and in laws designed to protect those living with HIV, many people do not know the facts about how to protect themselves and others from HIV or about the stigma and discrimination that remain a reality for many people living with HIV. World AIDS Day is an important reminder that there is still a vital need to raise money, increase awareness, expose prejudice and improve education. The
Religious Coalition for Reproductive Choice
asks you to help "get to zero" by sharing this message with one or more friends or colleagues and by taking one or more steps:
Reduce the spread of HIV by learning the facts

,

End discrimination

against persons with HIV/AIDS by sharing information,
Prevent deaths by

getting tested

yourself and encouraging someone else to get tested.
The HIV/AIDS pandemic affects us all in some way. As people of faith - as people who respect the sacredness of life and know we are all connected as children of God in this human family - let us work together to prevent, reduce, treat and cure HIV and AIDS. Peace and Blessings, Reverend Carlton W. Veazey President and CEO
The Union for Reform Judaism, Central Conference of American Rabbis, Women of Reform Judaism, Women's Rabbinic Network and North American Federation of Temple Youth (NFTY) are all member organizations of RCRC.
Photo courtesy of RCRC.
Related Posts
Image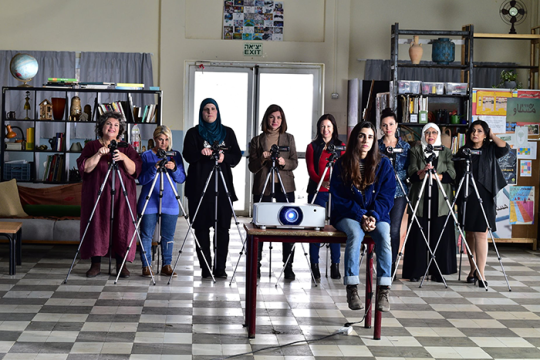 Both Arab and Jewish, young and old, the women of "Cinema Sabaya" learn about much more than filmmaking during the class; they discover that their differences are far outweighed by their bonds as women making their way in a patriarchal world.
Image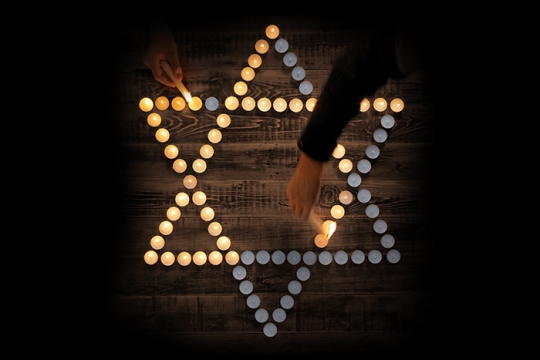 What does it mean to remember? It is to live in more than one world, to prevent the past from fading, and to call upon the future to illuminate it.
Image
A camel carrying a load. A golden pair of balanced scales. An open heart and an open mind. These are three of more than two dozen artists' visions of justice and righteousness featured in the invitational exhibition, "Tzedek Boxes: Justice Shall You Pursue."