Image

Over the past few weeks we have brought you coverage of the Employment and Housing Non-Discrimination Act, introduced in both houses of the West Virginia State Legislature. If passed the bill would expand current protections against discrimination based on race, gender and religion, to include sexual orientation and gender identity and age. The Religious Action Center has partnered with Fairness West Virginia to engage a number of Reform rabbis in the state, including Rabbi Jean Eglinton at B'nai Sholom Congregation in Huntington. Rabbi Eglinton joined Reverend Rick Wilson in the following Op-Ed, published in Huntington's Herald-Dispatch on Sunday March 17th:
West Virginians should no longer refuse to rent an apartment to a person because he is gay. Nor should we refuse to hire someone because she is a lesbian.
House Bill 2856, also known as the Employment and Housing Nondiscrimination Act (EHNDA), is currently being reviewed by the West Virginia House of Delegates. If passed, the bill will simply include sexual orientation in the West Virginia Human Rights Act, which currently prohibits discrimination in housing, employment and public accommodations on the basis of race, sex, religion and disability.
As a Jewish rabbi and a Christian minister, we stand together in support of this legislation. HB 2856 includes a broad religious exemption that allows religious institutions to follow their conscience with respect to employment, housing and public accommodations. Should HB 2856 pass this session, different religious denominations will still be free to interpret their scriptures the way they see fit. This legislation will in no way impose its view upon any particular house of worship. Discrimination on the basis of religion is prohibited by West Virginia law, and this simple update would not affect that.
There was a time when many folks felt uncomfortable around people who had a different skin color or a different religion. Discrimination against Jews in regard to housing and employment is largely a thing of the past in the United States, thanks to the principles of justice and equality which are foundational to this nation. For liberal Jews it is unjust to discriminate against a person because of his or her sexual orientation. It is simply a matter of civil rights. They derive the basic value of respect from Genesis 1:27: "And God created humans in God's own image, in the image of God, God created them; male and female God created them." Seeing God's image in each other obliges us to act justly toward one another.
Christians claim Jesus Christ as both model and guide for how they are to demonstrate God's love to society. It is incumbent upon followers of Jesus to stand with those denied the basic rights of human dignity and respect, even if those followers disagree with, or don't understand another's orientation or identity. On his first day of ministry, Jesus declared that his mission was to stand in solidarity with persons pushed to the edges of society by discrimination and bias. In referring to the prophet Isaiah he said, "The Spirit of the Lord is on me, because he has anointed me to preach good news to the poor. He has sent me to proclaim freedom for the prisoners and recovery of sight for the blind, to release the oppressed, to proclaim the year of the Lord's favor." (Luke 4:16-19)
As Christians experience the New Life of Easter this year, they will celebrate the sacrificial love of God. The resurrecting God of love is also God of justice and liberation. As Passover approaches, Jews remember how difficult things have been for them as a cultural minority over the past two millennia. Passover is the Festival of Freedom. This is a season to rededicate ourselves to work for basic human rights for all. Everyone should have adequate housing and employment.
Please write or call your representative in the West Virginia House of Delegates to urge him or her to vote for House Bill 2856. In this Passover and Easter season, may we all enjoy a roof over our heads and gainful employment.
Learn about House Bill 2856, also known as the Employment and Housing Non-Discrimination Act, at fairnesswv.org.
Related Posts
Image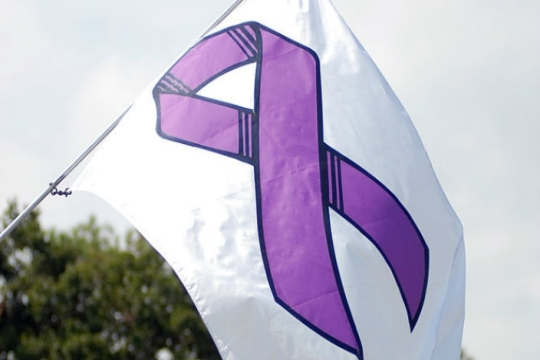 October is Domestic Violence Awareness Month (DVAM) in the U.S. This year, the National Network to End Domestic Violence (NNEDV) chose the theme of #Every1KnowsSome1 to highlight how common domestic violence is. Each of us may (or likely) knows someone, either in our Jewish community or our secular communities, who has been impacted by or is a survivor of domestic violence.
Image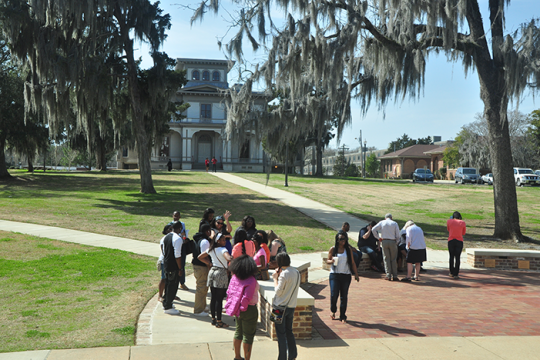 As a graduate of both Tougaloo College and Jackson State University, the recent bomb threats to Historically Black Colleges and Universities (HBCUs) are personal to me. Since January 2022, over a dozen HBCUs have received bomb threats; several of those threats were received on the first day of Black history month. The continuous attacks on institutions of higher learning; places of worship and individual attacks are a direct threat to our everyday existence.
Image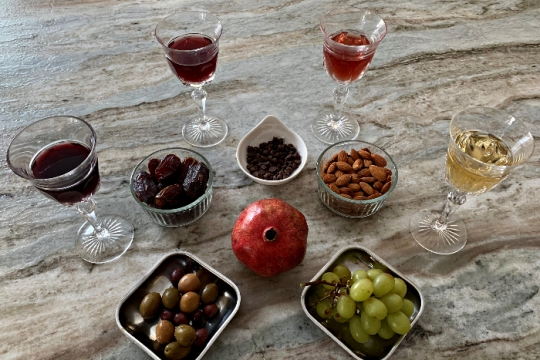 As I thought about what would be involved if we did our own Tu BiShvat seder, it seemed interesting and fun. Tasting lots of fruits? Marking a time to appreciate, mindfully and respectfully, trees and the earth? Drinking wines and grape juices? Yes, please.