Image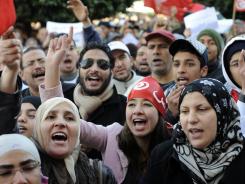 A year ago this week President Zine el-Abidine Ben Ali of Tunisia resigned in the face of public protests, a month after the self-immolation that inspired unprecedented protests across the Middle East. After 23 years of one-party rule, tens of thousands of Tunisians created political capital where it had not previously existed and demanded the end of an era defined by corruption and oppression. Ben Ali has since been replaced by a human rights activist, and the citizens of Tunisia are freer, no longer fearing the brutal rule and censorship that had defined most of their lifetimes. In commemoration of the one-year anniversary of the president's departure, Tunisian citizens filled the streets in peaceful protest to listen to speakers including Algerian President Abdelaziz Bouteflika, the head of Libya's interim government; Mustafa Abdel-Jalil, who helped lead opposition to the late Libyan leader Moammar Gadhafi; and the emir of Qatar. Also in commemoration of the anniversary, the new leadership pardoned 9,000 convicts and converted the sentences of more than 100 prisoners from the death penalty to life in prison.
The Tunisian revolution is credited with sparking the outbreak of protests that defined 2011 in the Middle East and on the world stage. As Tunisians were finding success, protests broke out on the streets of Cairo, leading to the resignation of President Hosni Mubarak. Although Ben Ali was removed from power in a relatively non-violent and expedited fashion, the same cannot be said for other Middle Eastern regimes. Libya's revolution escalated to the point of NATO involvement, and only after a violent war was Ghaddafi finally assassinated. Yemen and Syria's revolutions have been even bloodier, as the struggles to remove Presidents Ali Abdullah Saleh and Bashar al-Assad, respectively, continue. The U.N. says at least 5,000 Syrians have been killed since protests began last March. While Tunisia's revolution has not solved all of the country's problems (unemployment has skyrocketed from 13% under Ben Ali to 20%, as tourism has declined), there has been almost no violence in the transition to democracy in comparison to fellow revolutions. Yet U.N. Secretary-General Ban Ki-moon, a leading voice in translating the potential of the Arab Spring to the global public and condemning the violence that has ensued, reminds us: "Democracy is not easy…It takes time and effort to build. It does not come into being with one or two elections."  Ban directed a portion of his comments to Syrian President Assad specifically, saying: "Stop the violence. Stop killing your people." The anxiety that we all face, in part because we live in a world of instant gratification, means that our patience is growing thin as we wait for former dictatorships to transition to peaceful democracy. While this anticipation and anxiety is understandable, let's instead take the occasion of the movement's anniversary to think of those who have given their lives so that their families might find freedom in the Middle East. Photo courtesy of AFP/Getty Images.
Related Posts
Image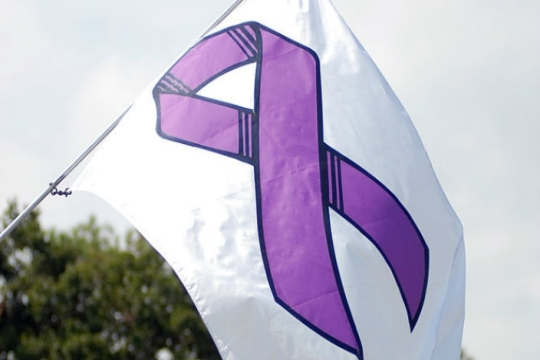 October is Domestic Violence Awareness Month (DVAM) in the U.S. This year, the National Network to End Domestic Violence (NNEDV) chose the theme of #Every1KnowsSome1 to highlight how common domestic violence is. Each of us may (or likely) knows someone, either in our Jewish community or our secular communities, who has been impacted by or is a survivor of domestic violence.
Image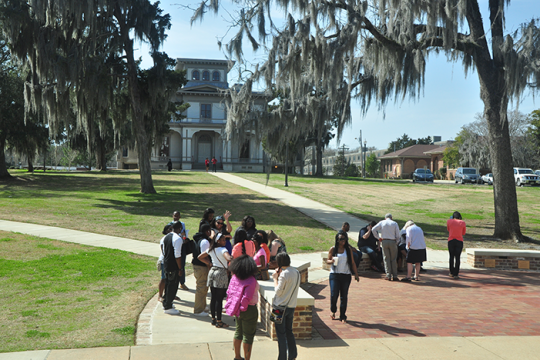 As a graduate of both Tougaloo College and Jackson State University, the recent bomb threats to Historically Black Colleges and Universities (HBCUs) are personal to me. Since January 2022, over a dozen HBCUs have received bomb threats; several of those threats were received on the first day of Black history month. The continuous attacks on institutions of higher learning; places of worship and individual attacks are a direct threat to our everyday existence.
Image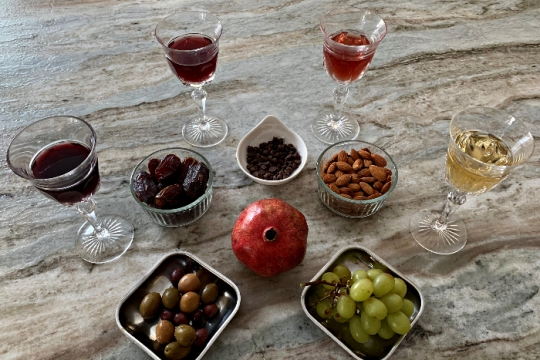 As I thought about what would be involved if we did our own Tu BiShvat seder, it seemed interesting and fun. Tasting lots of fruits? Marking a time to appreciate, mindfully and respectfully, trees and the earth? Drinking wines and grape juices? Yes, please.