Image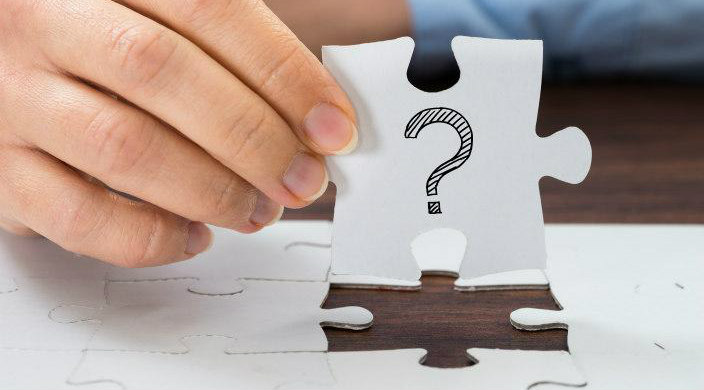 Once again, we're on the brink of Passover, the most observed holiday in Jewish life, and one that overflows with questions. This year, when it seems that more than ever we are associating with like-minded friends and family, and getting our news from sources that match our own perspectives, a few specific questions come immediately to mind:
How can we make room at our sederim (plural of seder) for everyone, even (and especially) for those with whom we may disagree – ritually, theologically, or politically? It's a risky proposition to make seder with relatives and friends who think, vote, and practice Judaism differently than we do. After all, a discussion could explode or – on a positive note – such a seder might point the way to how we can find strength in our diversity, or at least learn to tolerate such diversity.
How can we exhibit empathy, a core Jewish value, around the experiences of others, even if we have not had the same encounters ourselves?
The answers – and, in true Jewish fashion, some additional questions – can be found in the seder itself.
Take matzah, for example. In a moment of true empathy, this hard, dry cracker, representing our people's hasty flight from slavery, has the power to allow us to walk in the shoes of an ancestor whom the haggadah tells us was a wandering Aramean with nowhere to go. Can we transform ourselves enough to get into his or her shoes? Do we have empathy enough to feel the fear, the anxiety, and, yes, the hope, too, of those desert wanderers seeking the Promised Land?
Sadly, it's not necessary to go back that far in history to find wanderers among our people. In the spring of 1939, the German ocean liner the St. Louis sailed from Hamburg with 937 mostly Jewish passengers aboard. They, too, were wanderers, seeking to escape the Nazis. First Cuba and then the United States barred their entry before the St. Louis returned to Germany, which meant certain death for many of the passengers. Today's desert wanderers, Syrian Muslim refugees, face many of the same struggles as the St. Louis' passengers, and deserve our empathy and our compassion. Thankfully, many have found a safe haven in North America, and are being resettled with help from numerous Reform congregations, including Temple Sholom in Vancouver, BC, and Am Shalom in Glencoe, IL.
Without a doubt, the seder, the powerful, inspiring story of our people, addresses morality and spirituality – and the political dimensions that go along with them. It is a story that is relived in other times and places throughout history. Only by opening ourselves up to the story's challenges, by asking the truly tough questions, can we hope to be transformed by the answers we find. With this idea in mind, I offer these suggestions to help you tackle the challenges inherent in the Passover story and open yourself up to the very real possibility of redemption and transformation:
Invite to your seder people who think and believe differently than you do. Listening to and attempting to understand the perspectives of those with discordant voices can be transformative.
Egypt, Mitzrayim, is (literally) a narrow place. To go beyond that narrowness, find a point of view that's different from those around you and take time to share it. Remember to do so without anger or resentment, but with respect and openness. The experience may be redemptive, broadening the horizon for all.
I recently heard a talk by the Rev. Raphael G. Warnock, senior pastor of Ebenezer Baptist Church in Atlanta, where Martin Luther King, Jr., was a prophetic leader. Rev. Warnock shared a story, attributed to Catholic theologian St. Augustine. Hope had two beautiful daughters – Anger and Courage. Anger viewed things as they are, while Courage went to great lengths to see that they don't remain as they are. At your seder, demonstrate courage by opening your heart and your door to new questions, novel ideas, new people, and new possibilities. Only then can we hope to be transformed and to reach our individual and collective Promised Land.
Wishing you a sweet, redemptive, and enlightening Passover holiday. Chag Pesach sameach!
To hear more from Rabbi Rick Jacobs, subscribe to his weekly podcast, On the Other Hand: Ten Minutes of Torah, in which he offers a divrei Torah (insights into the weekly Torah portion) to help open up Jewish thought and its contemporary influence on your life.
Related Posts
Image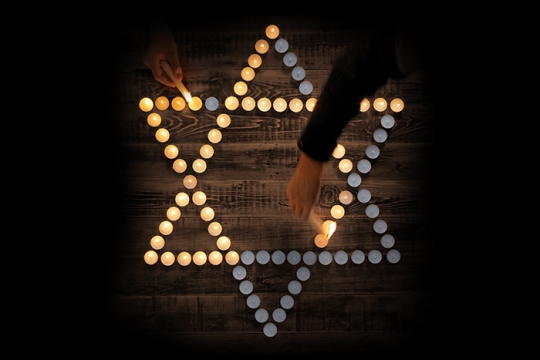 What does it mean to remember? It is to live in more than one world, to prevent the past from fading, and to call upon the future to illuminate it.
Image
A camel carrying a load. A golden pair of balanced scales. An open heart and an open mind. These are three of more than two dozen artists' visions of justice and righteousness featured in the invitational exhibition, "Tzedek Boxes: Justice Shall You Pursue."
Image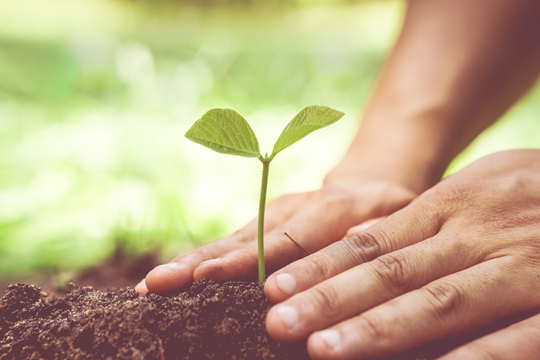 Tu BiShvat, the Jewish New Year of the Trees, is upon us. While it may not be the most celebrated new year in the Jewish tradition, there is a simple power to the holiday - the call for us to become attuned to nature and learn what it can teach us about personal growth.