Image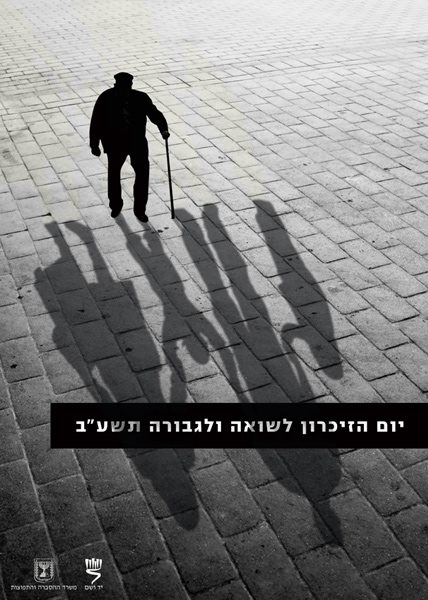 Today is Yom HaShoah, or Holocaust Remembrance Day, when we pay tribute to all those who died in the Holocaust. Shoah, which means "catastrophe" or "utter destruction" in Hebrew, refers to the atrocities that were committed against the Jewish people during World War II. We've posted a number of moving and meaningful blog posts on RJ.org about this day, and we hope you'll take the time to read them. We've also rounded up some of the interesting Yom HaShoah-related pieces that have been making their way around the Internet today. have we missed anything that you found to be particularly powerful? Let us know in the comments.
At today's "Every Person Has a Name" remembrance ceremony in Jerusalem, held annually at Yad Vashem, President Shimon Peres told his own Holocaust story. Born in Vishniev, Poland, Peres left for Israel in 1934; he later learned of the Nazi attack on his hometown, which took the life of his grandfather, Rabbi Zvi Meltzer, as well as every other Jew in the city. "Holocaust deniers negate the deeds of their predecessors so as to cover their own crimes," Peres said this morning. "The falsehood of negation will not extinguish the fire of the inferno." Read the full text of his remarks .

 
Making the rounds on Facebook is the haunting image to the right, that of an elderly man staring down at the shadow of an entire family reflected on Jerusalem stone. Designed as a submission to a project of the International School of Holocaust Education at Yad Vashem, it has become the official poster of Yom Haizaron L'Shoah 2012. Graphic designer Dorielle Rimmer, a graduate of the Bezalel Academy of Arts and Design in Jerusalem, took to her Facebook page to explain the significance behind her design:

"The shadows in the road are of the family, who perished and are always with them, but it is also the shadow of their new family survivors. A normal family, just like the one they had, which is there to remember, to contain and preserve the heroism."

Spoken-word poet Andrew Lustig, whose original piece "I Am Jewish" went viral earlier this year, is back with "My Child, The Holocaust Denier," in which he speaks to a child of just 10 years old. Don't be deceived by the title; focus, instead, on the words of the poem and the description included with the video, which reads, "May we honor lives lost by living ours."
Life in Israel came to a standstill for two minutes this morning as sirens wailed to mark Yom HaShoah. This moving, eerie video shows one individual's view during last year's sirens - an Israeli highway at a complete standstill as drivers pull over and get out of their cars to show their respect.
Many Jews commemorate Yom HaShoah by lighting yellow candles in order to keep the memories of the victims alive. Tell us: How are you commemorating this important day? What does Yom HaShoah mean to you?
Related Posts
Image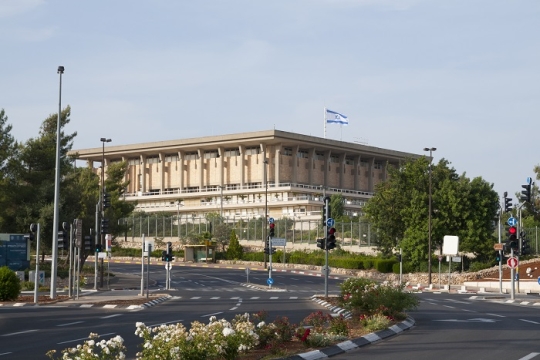 On Sunday, Israel's Knesset narrowly voted in Israel's 36th government with Naftali Bennett as the nation's 13th prime minister, unseating the incumbant Benjamin Netanyahu.
Image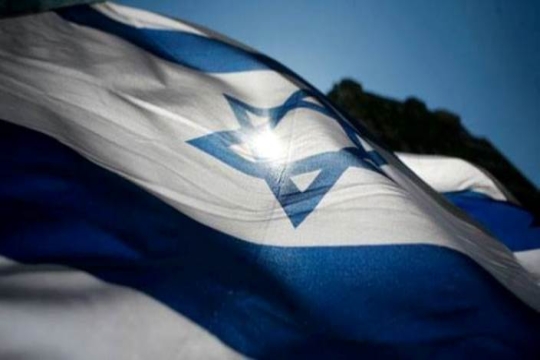 When the State of Israel was established in 1948, its secular founders envisioned a nation that would be both Jewish and attuned to the values of liberal democracy. They were confident that a country with an overwhelming Jewish majority could maintain a Jewish character and ensure civic equality for all its inhabitants.
Image
When my dream came true, and I was accepted to a PhD program at Harvard, I expected to struggle at times as a Zionist and former IDF officer.