Yom Kippur, 1965, I was a Navy medical officer stationed aboard a destroyer off the coast of Vietnam. 
The ship's captain had promised us an hour or two to hold a service Kol Nidre evening, but late in the afternoon the ship went to battle stations.  An Australian base camp south of Hue was under attack from a North Vietnamese unit, and we were to fire around the perimeter of the camp to drive them away.
The firing continued all Kol Nidre night and through most of the next day.  After much loss of life on both sides, the NVA regiment withdrew.  We secured from general quarters, and the captain allowed the Jewish sailors to gather on the stern of the ship for a brief service.  Shipmates stayed away from the area, giving us a rare period of privacy and quiet.
We had no prayer books, so we stumbled through a group chanting of Kol Nidre.  We remembered Avinu Malkeinu, some of the Al Chets, and the Shema and Veahavtah.  The ship was pitching too much to have chairs on the deck, so we stood through the service.
After Aleinu, we said the names of loved ones we wanted to remember in our Kaddish.
"And all those who died in battle yesterday and today," one added softly.
When we had said Kaddish, the young ensign who added the names of those killed in the fighting picked up a cornet he'd brought to the service.  Wrapping his tallit tightly around his shoulders, David turned toward the coast, where the sun was setting over the green Vietnamese hills.  He sounded tekiah.  Then teruah and shevarim.  Then a final, prolonged tekia gedolah.
We stood in silence, lost in the emotion of the moment.  Slowly we removed our tallitot and kippot and returned to our bunks inside the ship.  The evening meal had almost ended, but friends had saved a "break the fast" for us.
We felt the presence of God that Yom Kippur afternoon.  Not a Yom Kippur has come and gone since that I do not remember it.  Shipmates tell me it is the same for them.
On that Day of Awe, God was with us, and was commanding us to turn from the obscenity of war toward peace.
We swore an oath that day, that if we survived, we would do all we could to build again, to teach others what we know, to try with the time we had remaining to find goodness and meaning in this life.
Some of us returned home to help organize the anti-war movement.  I went to Peace Corps.  Others found their own ways of healing, healing themselves and healing the world.
Robert "Mike" Rankin, M.D., Capt, M.C.,USN (Ret.), z"l, was a member of the Board of Trustees of the Union for Reform Judaism and Temple Rodef Shalom in Falls Church, VA.
Related Posts
Image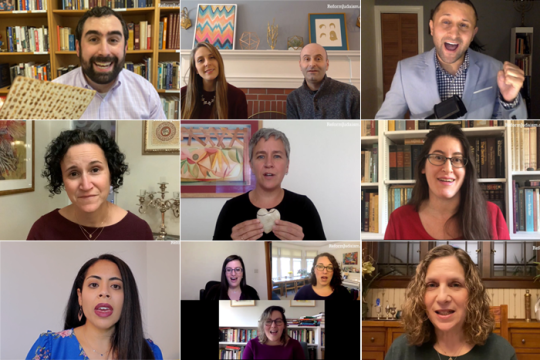 Reform leaders from North America and the UK share videos to accompany your Passover festivities. Each video is 2-6 minutes long and contains blessings, songs, and insights that perfectly supplement any seder and add a unique element to your celebration.
Image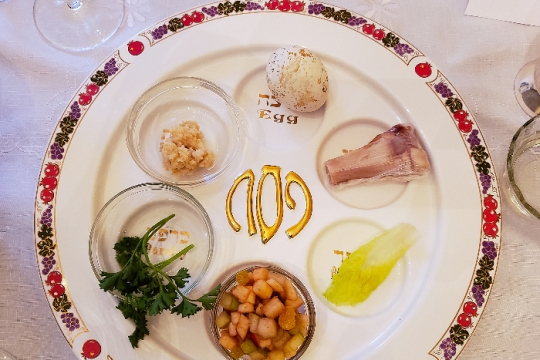 The Central Conference for American Rabbis (CCAR) has published a brand new Haggadah. Mishkan HaSeder combines traditional liturgy with an array of contemporary poetry, as well as abstract illustrations that provide readers with something unique to glean from its pages.
Image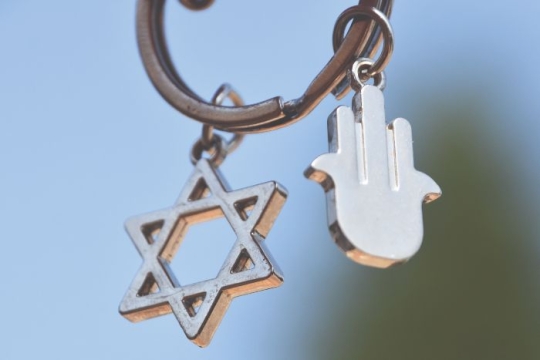 I envisioned an investigator examining our homes and our lifestyles to determine whether enough about us would convince a jury that we were indeed Jews. What would they look for? Would they deem us Jewish?