Image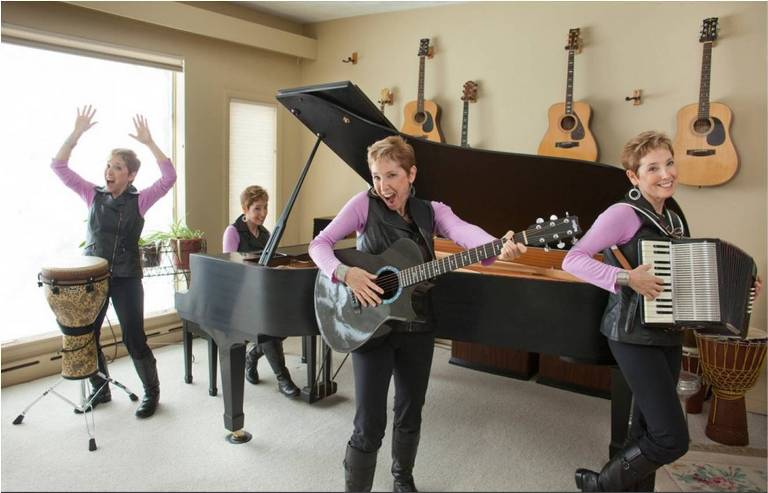 Ellen Allard is synonymous with the very best in children's music. She is a multi-award winning children's Recording Artist, Composer, Performer and Early Childhood Music Educator, drawing on a rich tradition of musical experiences in presenting her lively and captivating concerts, keynote presentations and workshops for family audiences and educational conferences across the country.
Ellen has the uncanny ability to connect with audiences of all ages. She has a unique, charismatic, charming, and heartwarming way of getting people to sing together. Her songs have become the gold standard when it comes to helping people build community through music. Ellen knows exactly how to engage and hold children's attention, sometimes goofy, sometimes serious, always memorable. With adult audiences, she weaves together moments that are moving and spiritual. And when she shares her music with parents and children together, she helps them experience the amazing power that singing as a family creates.
Prior to performing as a soloist, Ellen was part of a duo with Peter Allard. Their delightful recordings have captivated thousands of listeners since 1989, include Children's Web award winner Sing it! Say it! Stamp it! Sway it! vol. 1, Parent's Guide to Children's Media award winner Sing it! Say it! Stamp it! Sway it! vol. 2, Children's Web award winner Sing it! Say it! Stamp it! Sway it! vol. 3, Raise the Children, the Children's Web award winner Sing Shalom: Songs for the Jewish Holidays, the Children's Award winner Good Kid, Bring The Sabbath Home, Pizza Pizzazz and Little Taste of Torah. They also published three song/activity books as part of the Sing it! Say it! Stamp it! Sway it! educational series.
A former Elementary School Vocal Music teacher and Early Childhood classroom and music teacher, Ellen began her formal piano studies at the age of five, studied flute through elementary and high school, and learned to play acoustic guitar while a student in college. She also dabbles with banjo, ukulele, autoharp, recorder, and spoons! She makes her home in Worcester, Massachusetts.
Ellen is a graduate of Boston University, with a Bachelor's degree in Music Performance and Education. She earned her Master's degree in Early Childhood Education at Arcadia University.