Image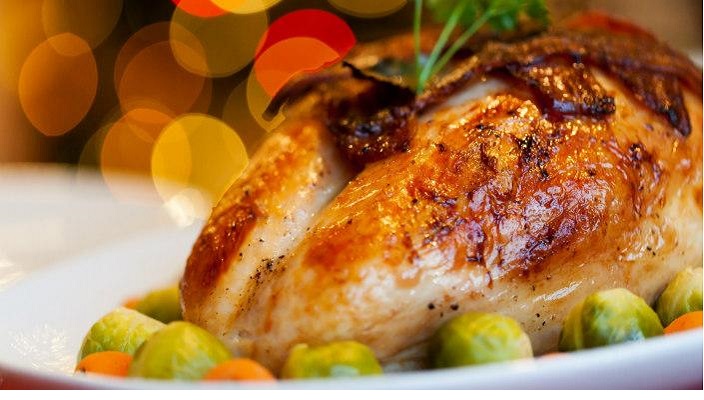 Jeffrey Yoskowitz and Liz Alpern are the founders of the famous Gefilteria "a culinary laboratory where Ashkenazi stories and culinary wisdom from the Old World could be explored and brought into the New." Nowhere is there ingenious approach more evident than in their debut narrative cookbook, The Gefilte Manifesto: New Recipes for Old World Jewish Foods.
ReformJudaism.org: What led the two of you to want to lead a revival of central and eastern European Jewish cooking?
Jeffrey: After I moved to New York City in my mid-20s, I didn't do a great job in keeping alive the Ashkenazi food traditions that reinforced my Jewish identity. I regularly felt pangs of longing for pastrami, matzo ball soup, and kreplach.
When a few of my favorite delis and appetizing shops in New York closed, I started to panic, fearing a world without the smells of chicken soup and apple strudel in a Yiddish kitchen. Sensing I was not alone, I confided in my friend, Liz Alpern, who shared my passion for Jewish food.
Liz and I both ate similarly growing up. Our families served standard Ashkenazi fare: brisket, gefilte fish, kugel, and other Jewish specialties for Passover, as well as challah, chicken, and potatoes every Friday night for Shabbat dinner. The rest of the time it was the usual: spaghetti and meatballs, tuna noodle casserole, and grilled cheese sandwiches – about as American as you can get.
nspired by our families' holidays, we both developed a deep affection for the flavors of the Jewish table, as well as an appreciation of the stories behind these foods.
Liz:  I remember the chilly fall Friday when I realized the extent to which Jeffrey and I weren't just researching and cooking these Ashkenazi foods, but living them, too.
Our apartments were directly across the street from each other, and we regularly hosted joint Shabbat dinners for friends. We would cook in our respective kitchens and then transport loaves of bread, pots of soup, and trays of roasted vegetables from his place to mine (since my living room was larger).
One Friday, I realized I was out of barley for my cholent, so I ran across to his place and nabbed what he had, along with our shared slow cooker. A couple of hours later, Jeffrey needed extra rye flour for the challah he was baking. Just before dinner, I went to his place to help him carry loaves of marble rye challah, stacks of plates, and a big jug of rye kvass (a traditional beverage made from bread) he'd been fermenting for the occasion.
Back at my place, we set the table as the sun was setting. Our friends began to arrive. It felt like we had invited them to enter our world, even if just for an evening.
Our passion for Jewish food inspired us to attempt to spark an Ashkenazi culinary renaissance. So, we composed a "gefilte manifesto" and spent about a year researching and developing recipes. We opened a small business – The Gefilteria – and manufactured gefilte fish. Soon we expanded to making pickles, horseradish relish, and borscht for unique dining events we produced around New York, and eventually, other cities.
We began speaking about our culinary heritage, which led us to write an Ashkenazi cookbook. There are plenty of the classics from the Jewish deli and appetizing shops, but there also are a few recipes that our old-world great-grandmothers could never have imagined: fried sour pickles with garlic aioli or dark chocolate and roasted beet ice cream. There also are a number of vegetarian and gluten-free recipes.
How healthy is old-world Ashkenazi cuisine?
Liz: When prepared with care and thoughtfulness, its components are as balanced and nutrient rich as any of the popular diets we deem healthy today. Jews in eastern Europe ate fresh vegetables, nourishing broths, and herring. These foods, as well as pickled and preserved vegetables, fruits, dairy, meats, and fish, were critical to balancing the Ashkenazi diet once the bounty from the fall harvest season came to an end.
After immigrating to urban America, their traditional wisdom – preserving summer and fall harvests, storing produce in root cellars, pairing sour cream and potatoes to make a complete protein, and naturally leavening breads with wild yeasts – lost much of its relevance. And while some traditional culinary traditions remained, many were lost.
Do you feel a connection to the cooks who preceded you in your family?
Jeffrey: I often think of my great-grandmother Frieda, who was a badass balabusta (homemaker).
She made sauces and compotes from apples, pears, and plums from trees outside her kitchen window, and lined cellar shelves with jars of preserves she made from currants, plums, and strawberries. She milked her own cow, and she rendered schmaltz for cooking from the fat of her geese and chickens. She also raised four children and kept her family nourished through five years of imprisonment in Siberia during the Second World War, pulling together potato peels and scraps of animal fat to concoct sustaining meals however she could.
The kitchen instincts and techniques that had been deeply ingrained in my great-grandmother were lost when my parents settled in America. I'm not complaining, but it's been an uphill battle to develop instincts retroactively. Liz and I began by making the essentials to help us learn how to cook with our kishkes – our guts.