Image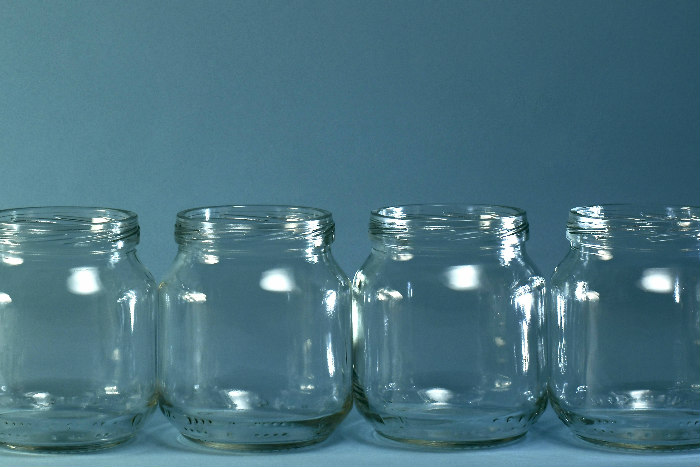 Recycle small baby food jars into a creative and kid-friendly menorah for Hanukkah. Here's what you'll need:
Eight or nine small (clean!) baby food jars
One large baby food jar (optional for the
, the helped candle; a small jar can also be used)
Modeling clay
Jewel stickers, sequins, or flat-sided plastic jewels 

Craft glue
Cotton swab
Glitter glue or glass writing pen
Hanukkah candles
Now, let's get started on making your menorah:
Decorate the baby food jars with the jewels, sequins, etc. (Using the jewel stickers is easiest and best for younger children.) When you decorate the shamash jar, you may want to write a message using glitter glue or a glass-writing pen. Allow plenty of time to dry. If you do not have large jars, you can use a small jar for the shamash and either use a larger candle or make the clay holder taller.
Form nine balls with modeling clay. Place a ball of clay in the base of each jar to hold the candles.
Line up the jars with the shamash in the middle to form your .