Image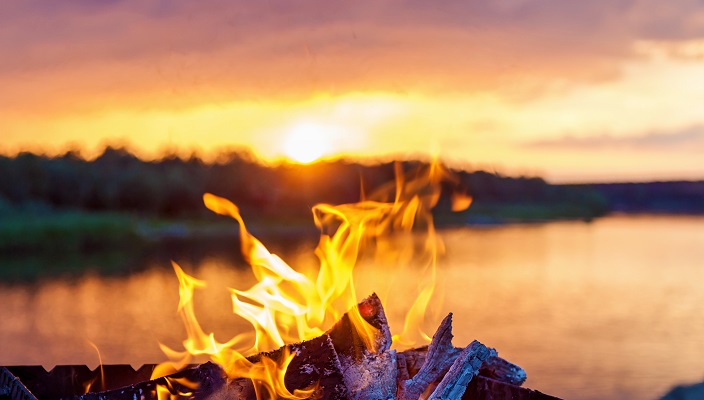 The approach of Lag BaOmer always takes me back to 1998 when our family spent a sabbatical semester in Israel. We were firmly integrated into Reform Jewish life in Madison, WI. Our children attended religious school at Temple Beth El, where our oldest son had recently celebrated his bar mitzvah, and were regular summer campers at URJ Olin-Sang-Ruby Union Institute (OSRUI) in Oconomowoc, WI. 
We were excited to give our children the experience of living in Israel, albeit only for a few months, and were hopeful they would learn Hebrew, make Israeli friends, and develop the same love for the country and her people that my husband and I have. We joined Congregation Kol HaNeshama in Jerusalem, beginning a relationship we have now nurtured for over 20 years. 
Our children enjoyed a degree of independence in 1998 Jerusalem that was completely different than what they were used to at home. They could take the city bus to get to friends or social activities and shop for treats, especially shoko (Israeli chocolate milk), at the local macolet (small market) all on their own.
Back then, we thought we knew Israel pretty well, felt reasonably educated about the Jewish holidays, and had a fairly good sense of how Jewish life would play out over the weeks and months of our stay.
However, there were certainly aspects of Israeli life we found new.
As our synagogue started counting the Omer each Shabbat, we noticed that our 11-year-old son, Daniel, began to disappear after school for hours at a time. We were delighted with his new social connections, but a bit baffled by the sudden intensity of his social calendar. When we asked him what he was doing, he divulged very little. 
Little did we know that the minor holiday of Lag BaOmer was to be a highlight of our experience in Israel. 
It turned out that, for weeks, Daniel and his buddies had been scouting our Jerusalem neighborhood for wood for a big Lag BaOmer bonfire. By the time of the holiday, they had accumulated an impressive stack of firewood in the urban landscape of Jerusalem.  
That night, Daniel spent the evening with his Israeli friends tending the fire, roasting (and eating) all varieties of treats and kosher meats. He returned home at 4 a.m., content and smudged with charcoal.
Although more than two decades have passed, I've been back in Jerusalem on Lag BaOmer several times. A few years ago, my upstairs neighbors invited me to join their celebration. Coincidentally, we ended up at the same empty lot in the Ba'aka neighborhood of Jerusalem where Daniel had his first and only Lag BaOmer experience.
As I watched families light their bonfires using the wood that today's children had been collecting since Passover, I realized just how much this "minor" holiday is an integral part of Jewish life in Israel.
Learn more about Lag BaOmer, including how it's celebrated and what recipes you make for the holiday this year.