Image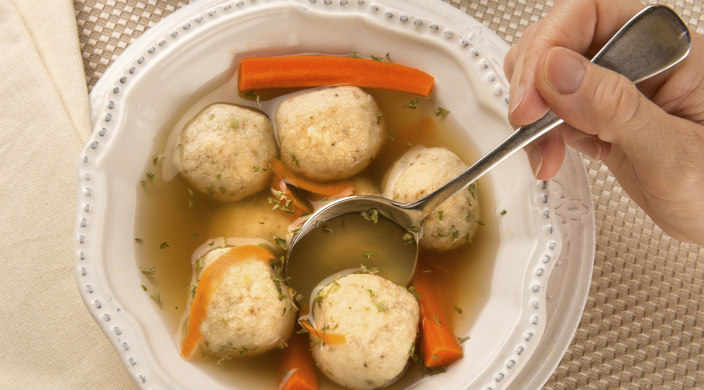 Matzah ball soup is one of the most recognizable Passover dishes, indeed, Jewish dishes, ever.
As with any classic dish, there are many ways to make it, all of them delicious in different ways. We have collected some of our favorite recipes here for you.
Soup Recipes
Matzah Ball Recipes
How-To Videos with Tina Wasserman
Tina Wasserman shows how to make chicken soup and how to mix, shape, and cook matzah balls.