Image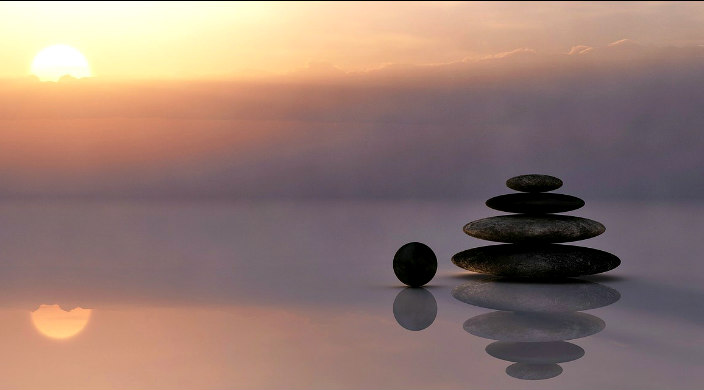 T'shuvah (repentance/repair) is a vital aspect of the High Holidays, so it's important to embrace these holidays from a strong foundation rooted in self-care. With that in mind, here are five ideas for making the holiest time of the year as nourishing as possible.
1. Prepare during the month of Elul.
Elul, the last month of the Hebrew calendar, is dedicated to cheshbon hanefesh (soul-reckoning). Many people feel underprepared for the High Holidays' gravity, so when Rosh HaShanah begins, they may be overwhelmed, unsure of where to start. Elul is our "practice test," a month to reflect on the marks we've missed since last Rosh HaShanah and to acknowledge the parts of our life that could use fine-tuning. But self-care, when done right, takes all of our being into account, good and bad, therefore we also need to recognize our accomplishments and our growth as human beings.
To get started, write a list of 29 qualities, one for every day of Elul: 15 positive qualities you'd like to embody (i.e. kindness, righteousness) and 14 negative ones you hope to avoid (i.e. selfishness, apathy). Each day, pick a quality and reflect upon it. Ask yourself: Have I treated others with kindness? How can I remember to do so when I'm inclined toward selfishness? When have I missed opportunities to fight for justice in my community? What steps can I take to do better?
2. Don't do it alone.
In the Talmud (Yoma 75a), Rabbi Ami and Rabbi Assi debated how to deal with our struggles. Ami argued that one should practice yashchena (suppression), forcing negative thoughts away and focusing on cheerful things instead. Assi, however, felt that yesichena (discussing with others) is the better approach – an interpretation that may be more psychologically healthy (and also more Jewish).
The Jewish people are a community of communities. Celebrations with our families and friends are sacred acts; the Divine Presence is fully visible when we connect and allow ourselves to be vulnerable with and alongside one another. If you're anxious about attending High Holiday services because you rarely set foot into a synagogue or feel totally unprepared, here's some good news: You're not the only one there who's feeling this way.
3. Pay attention to your body.
Yom Kippur (the Day of Atonement) is a day dedicated to removing focus from our bodies and redirecting it toward our souls, and part of that redirection involves fasting.
There are many spiritual benefits to fasting, but only if you're physically and mentally prepared for it. If you want to fast but have medical or psychological concerns about it, it's very important to consult your doctor first. You may only be able to complete a partial fast (or not fast at all) – and that's OK!
Our bodies are temples; each one requires a different level of maintenance. The fact that you are acknowledging this holy day is enough for God, so it should be enough for you too.
4. Make time for solitude.
While community is incredibly important in Judaism, we don't want to succumb to compassion fatigue either. It is equally important to dedicate time to zone in on the "self" part of self-care. Set time aside specifically for you, and you alone.
Take time to read, to walk in the woods, to pray, and to meditate (if you're new to meditation, here are some tips to get started). Perform acts that bring you closer to a sense of peace, for it's only through proper nourishment of ourselves that we find the strength to nourish others.
5. Remember that you're worth it.
Above all else, remember that you are worth taking this journey. During this season, you may hear a nagging voice inside trying to convince you that you're beyond redemption, beyond the therapeutic endeavor of t'shuvah. If every Jew listened to that voice, there would be no reason to celebrate these holidays in the first place.
The point of the High Holidays is to affirm that we are worthy to walk this path, that our flaws are simply areas of our life that require our focus and care. This beautiful task that Jews have taken on every New Year for centuries is ancient and rooted in tradition, and at the same time, each journey is unique and form-fitted for every individual.
Regardless of your missed marks, you are special, you are God-adjacent, and you are worth every minute of this journey through these Days of Awe.