Image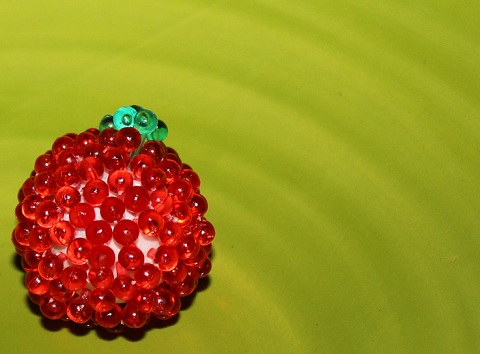 Create sparkly Styrofoam apples to decorate your Rosh HaShanah dinner table!
The secret of working with Styrofoam balls is that the size of the Styrofoam should be consistent with the size of the child. The younger the kid, the smaller the Styrofoam surface area should be. These small Styrofoam balls can easily be turned into apples or pomegranates for this holiday season.
Materials:
Small styrofoam balls
Red and green plastic pushpins (look for plastic pushpins)
Directions:
Place pins all around the Styrofoam ball.
Add three or four green pins to the top for the stem of the apple.
Want a little bit of variation? You can use green pushpins for green apples or use yellow and black pushpins to make a bumblebee, representing honey for the sweet new year.