Image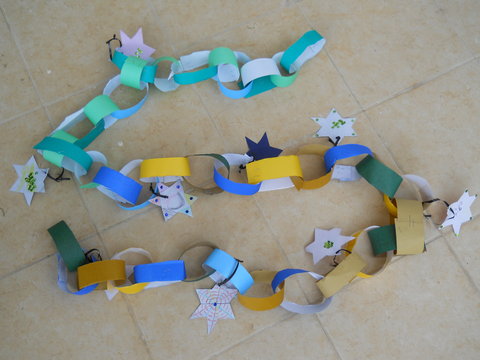 Ages 3 - 10.
Come Sukkot, paper chains are a standard in every sukkah. Raise the bar a bit with these Magen David chains.
Materials
Colored paper
Scissors
Stapler
Crayons/Markers
Glue stick
Sparkles/glitter
Ribbon/string
Hole puncher
Instructions
Cut paper in strips in different sizes and colors.
Staple each strip into a chain formation.
Cut out twelve Magen David shapes.
Paste glitter on the stars.
Punch a hole on each star.
Cut strips of ribbon and tie each star onto the chain.