Image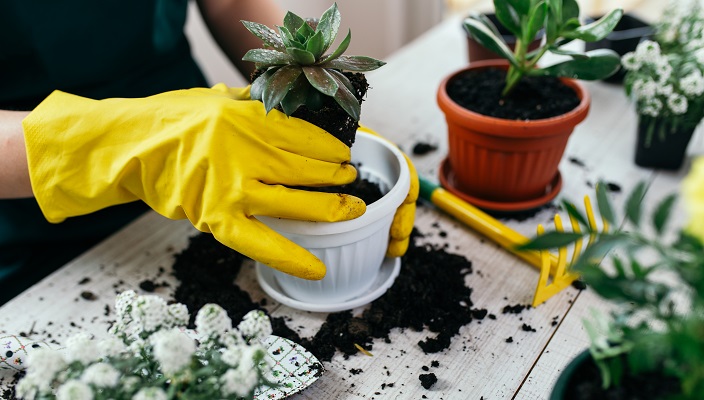 For many of us, Tu BiShvat, the Jewish holiday that celebrates trees and the earth, falls in the middle of the coldest, snowiest part of the year. Nonetheless, here are seven ways you can celebrate the new year of the trees and planet Earth
1. Visit a local botanical garden.
Just because it's too cold to enjoy trees outside doesn't mean you can't enjoy beautiful trees and plants indoors.
According to plantsnap.com, these are the best botanical gardens in North America. For a different take, here's a list of North America gardens worth traveling for, according to the BBC.
2. Grow plants from seeds.
Even though it will be several months before you can dig around in the dirt outside, some vegetable and flower seeds do well when started indoors and transplanted outdoors later. (And if you plant parsley now, it will be ready in time for Passover!)
Check out this comprehensive guide to indoor seed starting on the Burpee Seed website for a complete how-to.
3. (Re)commit to recycling.
If you aren't already recycling – paper, glass, metal, and/or plastic – it's never too late to start.
Often, cities, towns, or municipalities can provide information about drop-off sites for recyclable materials. If they're picked up at the curb in your locale, see if the town provides receptacles for the items until recycling day.
4. Host a Tu BiShvat seder.
Modeled after the Passover seder, a Tu BiShvat seder is a chance to gather together and enjoy red and white wine or grape juice and fruits with different types of seeds and edible parts, as well as liturgy focused on the cycles and seasons of the natural world.
Learn more about how you can host your own Tu BiShvat seder.
5. Study Torah – from a book, an email, or a podcast.
According to Jewish tradition, the Torah is an eitz chayim, a tree of life. In honor of Tu BiShvat, find a congregation and attend Torah study, subscribe to Ten Minutes of Torah, a daily email that brings all facets of the Jewish world to you, or tune in to "On the Other Hand: 10 Minutes of Torah," a podcast hosted by Rabbi Rick Jacobs, president of the Union for Reform Judaism, who offers insights into the weekly Torah portion and introduces Jewish thought as an influence in your contemporary life.
6. Research your family tree.
Family genealogy research can be a fun project for the whole family – whether you interview older family members about life when they were young, search for long-lost relatives, or reconnect with others you haven't seen in years.
It also has the potential to uncover Jewish genetic diseases or hereditary cancer mutations in a family tree – and to save lives.
7. Donate to plant a tree.
For more than 100 years, the Jewish National Fund has been planting trees to support the land and people of Israel, and you can add your own tree in honor or memory of a loved one, for a special occasion, or just because it's Tu BiShvat.
For a different perspective, check out The Nature Conservancy's Plant a Billion Trees campaign, a major forest restoration effort to help bring the benefits of trees to sites throughout the world.
Learn more about Tu BiShvat, the Jewish New Year of the trees.