Image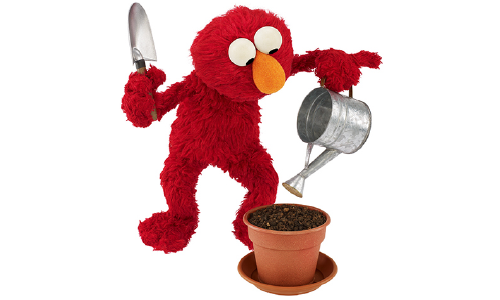 Caring for the environment is an important theme in the Jewish tradition. The holiday of Tu Bishvat, which means the fifteenth of Shvat and is the date of celebration, honors nature and is often called "the birthday of the trees." It's a good time to encourage children to begin thinking about trees and the role they play in our environment.
Together with your children, watch the Shalom Sesame videos below to learn about Tu Bishvat. Then try some of the discussion ideas and activities below recommended by Reform Jewish educators to further extend the lessons learned in the videos. If you wish, share your experiences and ideas in the comments sections below!
Discuss
Tu Bishvat is an opportunity to pause and think about the role trees play in our lives, and all of the things we enjoy that derive from trees. Take a leisurely walk together to discover and discuss what kinds of trees grow where you live, what is special about trees, why we need to take care of them, what trees provide, and what life would be like without them.
What is special about trees? What do trees contribute to our lives? What would life be like without them? Avigail's tree is small and fragile. What do trees need to grow strong and tall?
Tu Bishvat is sometimes called the birthday of the trees. Why do you think trees need a birthday? What decorations and guests would a tree like at its party? What songs could be sung and what games could be played?
Activities
Plan a Tu Bishvat birthday party for a tree. You can design and create a giant tree or a large tree mural, make party favors, and think about what would be an appropriate gift for a tree. You can also go to a local park and celebrate next to a real tree. Create "thank you" notes for something important the tree does like offering shade, giving fruit, and providing a nesting place for birds.
Create your own funny forest. Encourage kids to use their imaginations and draw pictures or use other art materials to create trees you would never actually find in nature. Together, make up a story about each tree and what needs to be done to keep it growing. If you do this activity with a group of children, you can display the trees together to make a funny forest.
Eat fruit from the land of Israel. On Tu Bishvat, it is customary to eat fruit, especially from the trees of the Seven Species of the land of Israel – olives, dates, figs, pomegranates, as well as more familiar types like apples, oranges, and bananas. You can learn about the trees of the seven species and their special qualities, taste the fruit both fresh and dried, and cook and bake using these fruits. Each of the Seven Species is the subject of Jewish legends.
The birds and the trees. The children in the video make a birdfeeder. Talk to your kids about what would happen to the birds and other animals if there were no trees. You can make your own birdfeeders or create another kind of animal habitat. Together, find out more about small and large animals that are dependent on trees for food, shelter, and camouflage.
Read (and cook) together with Seven Species: Stories and Recipes Inspired by the Food of the Bible. This collection of stories and recipes will help both children and adults connect with the ancient Israelites and the Land of the Bible, as well as gain a true appreciation for the beauty and abundance of God's creations.
Watch
Avigail Grows a Tree
Avigail plants a small tree in honor of Tu Bishvat.
Planting a Tree
A young girl in Turkey plants a tree with her grandfather.
Sneak Peek: Grover Plants a Tree
For more Shalom Sesame videos, activities, and other materials, visit our friends at Shalom Sesame.