Image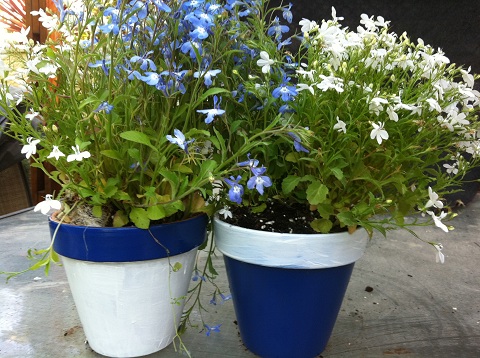 Yom HaAtzmaut (Israeli Independence Day) arrives just as the weather turns warm. Celebrate with patriotic planters.
Materials
Unglazed terracotta planters
Blue and white acrylic paints
Paintbrushes
Directions
Paint the rims of each flowerpot blue and the lower part of the pot white.
When the paint is dry, add a blue Star of David to the white section of each planter.
Plant seeds of your choice. May we recommend blue and white perennials?