Image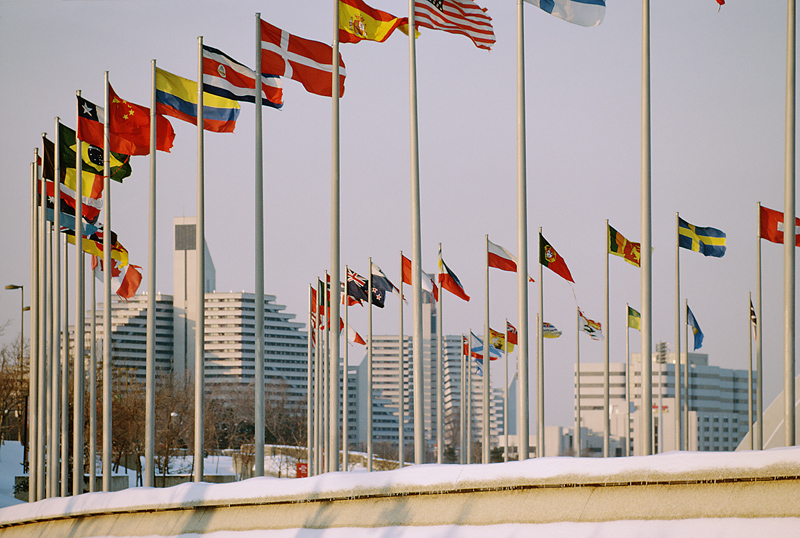 While North American Jews today enjoy unprecedented religious and political freedom, innocent men, women and children around the globe lack such freedoms and are subject to gross and indecent abuses of their most basic human rights, sometimes by their own government. As a people who were ourselves enslaved, we feel a responsibility to speak for those who cannot be spoken for, to defend the defenseless, and to protect the innocent. To this end, we must speak out about the human rights violations that are so tragically prevalent in regions of the globe.
Our tradition teaches, "God said to Moses: Is there anyone whom I do not respect? Whether it be Israelite or Gentile, man or woman, slave or handmaid, whoever does a good deed, shall find the reward at its side" (Midrash Yalku Lekh Leka 76). God sends a clear message here: We will be judged on our deeds, not our religious beliefs. As we seek to live our lives conscious of being created in God's image, we must work to ensure that no one is discriminated against based on religious beliefs.
In the Talmud, we read that all people are descendants from a single person so that no person can say, "My ancestor is greater than yours." God created this person, Adam, from the four corners of the earth - yellow clay, white sand, black loam, and red soil. Therefore, all races and color of humankind belong here and call this land their rightful home. Further reinforcing this idea of equality, we worship a universal God concerned with the suffering and injustice of all people.
Too often, people turn their backs on the voiceless - but as Jews living only a couple generations after the near annihilation of our people, we know too well the danger and the horror of global indifference. To us, "never again" is not just a slogan. It is a firm, moral commitment on our part not to stand by in the face of unspeakable hatred and violence. In recent years, goings-on in Zaire, Rwanda, Burundi, Liberia, and Sudan have caught the attention of the Reform Jewish community and the world. Reminded that the Torah forbids us to "stand idly by the blood of [our] neighbor" (Leviticus 19:16), we apply Jewish tradition in our commitment to raising awareness of and speaking out against human rights abuses.
Jewish teaching demands that: governments end human rights abuses; ratify international treaties, conventions, declarations, and agreements that promote human rights; and hold themselves and each other to commitments arising from their ratification of international agreements as they apply to human rights. Torah insists we promote appropriate actions to implement and enforce international human rights law and international humanitarian law such as targeted sanctions, arms embargoes, deployment of peacekeeping forces, humanitarian assistance, and socially responsible business and investment practices that will create a sustainable peace in conflict areas and eliminate the circumstances that allow human rights abuses to occur.
As the quintessential victims of religious persecution, the Jewish community understands the duress of such persecution and devotes itself to measures designed to lessen its impact. It is our duty and obligation to prevent persecution and oppression in the future, wherever and to whomever it may occur.