Image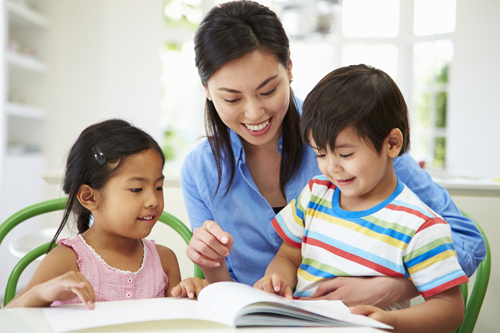 With the Torah commentary resources on this site: Torah for Tots, Torah for Tweens, and Torah for Teens, you can create a Shabbat dinner ritual for your family of discussing the weekly parasha (Torah portion). Here are some tips to get you started:
Encourage everyone to speak.
Ask your children to speak about their own experiences. By asking your children to relate their learning to themselves, you help them engage in the conversation and think of themselves in broader contexts. This technique will also help involve younger children.
Validate your children's answers. Make the experience positive by creating an environment where they are motivated to participate. Repeat some of the things they have said by saying things like, "Well, remember when Sarah said…" to show them that you are listening and to build on what they've said.
If conversation tends to be dominated by one person, organize family participation by taking turns around the table.
Take the conversation to deeper levels.
Ask follow up questions such as "Why do you say that?" "Is that always true?" and "How does that make you feel?"
If you are afraid a follow up question will put someone on the spot or lose the interest of others then open these questions up to anyone at the table.
Make it a ritual.
Have your discussion at the same point in the meal each week. Young children will benefit from having a visual cue, such as a poster, magnets on the refrigerator, or set of index cards bound on a ring that shows the Shabbat seder (order). A suggested order is: put coins in the family tzedakah box, bless the candles, bless the children, bless the wine, bless the bread, serve the seudah (meal), discuss the parasha while eating, conclude the meal with blessings or Shabbat songs.
Let older children take leadership roles.
Post a Hebrew calendar on the refrigerator and have an older child find and announce the Hebrew date and name of parasha before you begin your discussion.
Have the older children read the text for the family and ask the questions. They can even lead the discussion if you help them formulate follow-up questions.
Print out the commentary and give older children a copy before the family discussion. Let them get it in their own e-mail box.
Don't get discouraged if a discussion gets derailed or doesn't turn out how you intended.
Family discussions can take unexpected turns and get interrupted in a myriad of ways. Even though you will work hard to keep your discussions on track, they still may not go as you desire. Don't sweat it. Be happy each week with what you are able to introduce.
Remind your family of the positive outcomes from previous weeks when one week doesn't go as well. Express how pleased you would be to see a renewal in commitment to this special family time each week.
Use other opportunities during the week to bring up the topics you discussed and lessons you learned. Draw on everyday experiences, current events, and core human issues.
As you embark on this family learning journey, you may have questions about Torah and about the specific text that are not answered in the commentaries. It's a good idea to acquire a chumash (book containing the Torah text in Hebrew and English), such as The Torah, A Modern Commentary, edited by W.G. Plaut. As an adult learner, you will find the context (surrounding stories and text) of our weekly selections interesting and informative. The Plaut text also provides intriguing commentary and historical background.