Image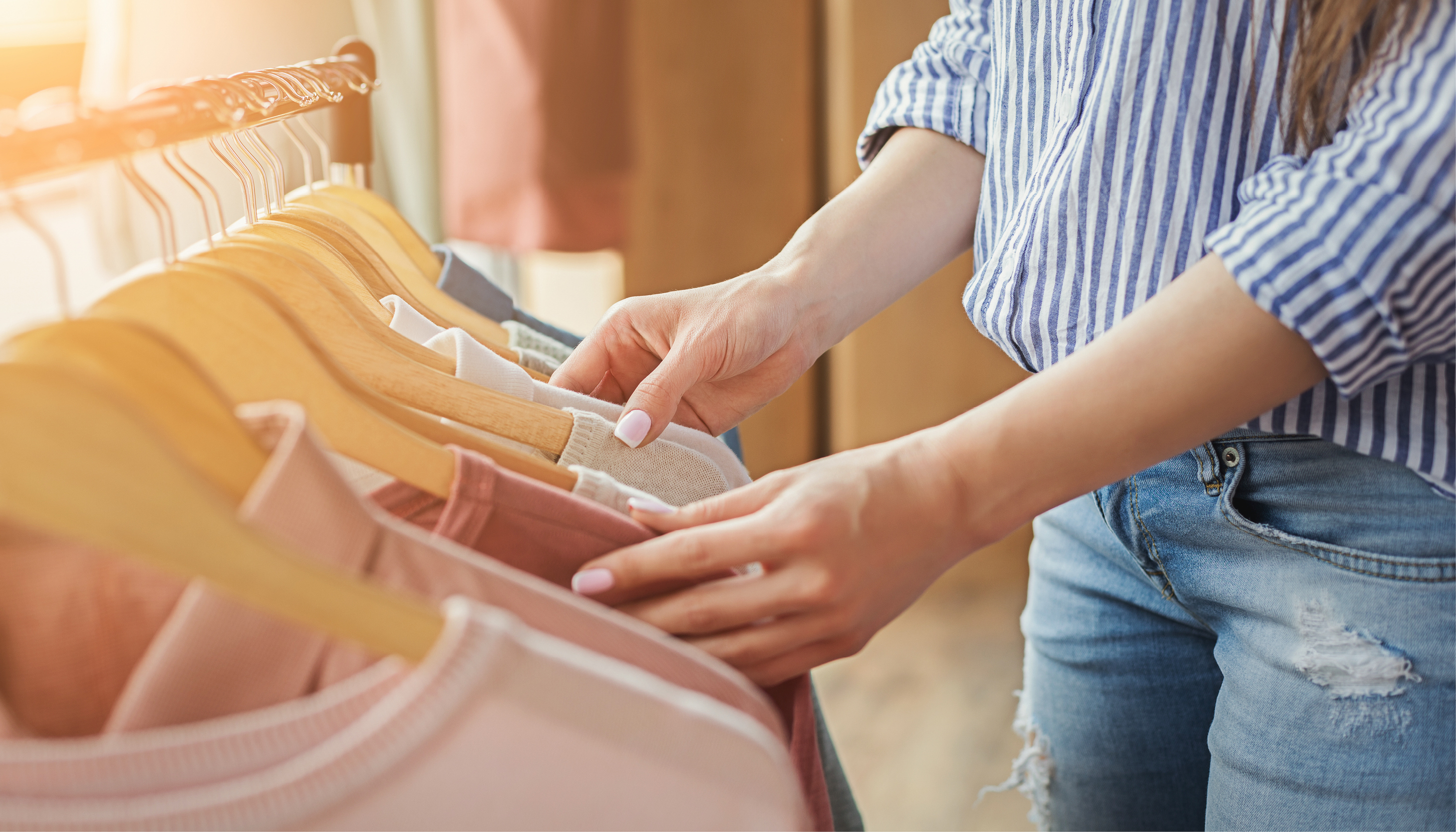 Tel Aviv dazzles in many ways - its beaches, nightlife, restaurants. Less known but just as vital to this boisterous metropolis is its young, daring, innovative fashion industry.
Operating out of improvised studio spaces, sprawling urban factories, homes - and just about anywhere that will fit a drawing table and a sewing machine - are many of the artistic - and elusive  -trendsetters of modern Israel.
The smart traveler can meet the artists - and potentially walk away with arms full of designer booty - by taking an insider's fashion tour with Galit Reisman.
A tried and true Tel Avivian, Reismann, 37, got her first taste of Israel's fashion industry in 2006 as a distributor for a local shoe brand, then moved to America and began selling Israeli designer goods ("Couple Of" shoes and accessories) to high-end boutiques in the States. Soon, though, Reismann started feeling she'd lost touch with her home base-the streets of Tel Aviv.
"I really missed my city," she says. "And then one day, around 2:00 AM, it hit me: I could use my experience abroad to provide a service in the city I love."
Returning home, Reismann immersed herself in the Tel Aviv world of fashion designers. Soon the artists became like "my extended family," she says. And now, TLVStyle, a company Reismann founded last year, introduces visitors to behind-the-scenes Tel Aviv through tailor-made group tours of the studios of fashion industry innovators.
---
For our tour, Reismann chose designers she identifies as true envelope pushers. "They're particularly innovative," Reismann says, "because they lack materials such as textiles, leathers, and metalsand because of the disappearance of traditional craftsmanship from the market. They have to make up for the missing pieces, and this propels them to create something new."
Most Israeli designers lament the scarcity of raw materials. Because of Israel's geographic isolation, much sought-after merchandise does not reach local shelves. Another added difficulty is the fashion industry's progression from handcrafting to digitalized production. These days, fashion students rarely come into contact with the intricate ways of old-world sewing and tailoring. Thus, current designers in Israel hold onto their seamstresses and craftsmen for dear life.
Chen Fuchs
Our first stop was the northern Tel Aviv neighborhood known as Basel. There, 29-year-old jewelry designer Chen Fuchs rents a tiny studio space among trendy coffee shops and upscale boutiques. It was a chilly day for Tel Aviv, around 60 degrees, and Fuchs, bundled up in a thick grey sweater and brown riding boots, was hunched over a small worktable sorting through and polishingrings, necklaces, and brooches.
In 2005, Fuchs says, she was driven by a longtime interest in jewelry-making to enroll at the Shenkar College of Engineering and Design in Ramat Gan, a small city adjacent to Tel Aviv. In one course, students were instructed to craft an exact replica of an ancient piece of jewelry using any technique they wanted. She chose an old Middle Eastern method called repoussé (literally meaning to grow back) and chasing-otherwise known as embossing-in which the artist forms shapes such as orbs and flowers by hammering the reverse side of metal sheets.
Using this technique, Fuchs was able to construct large, hollow objects out of paper-thin metal sheets. For her final project, she fashioned a collection of large, intricately detailed silver pieces, each one lighter in weight than the next. They caught on-many Israelis buying them as sculptures for the home rather than as jewelry. "People couldn't believe they were made of metal," she says.
Upon graduation, Fuchs went straight to work on a collection interweaving ancient Greek aesthetics with an under-the-sea, coral reef essence, the pieces "looking like fossils or some kind of unpolished matter you'd find at the bottom of the ocean," she says.
Three years later, she's using repoussé and chasing to transform sheets of gold and silver leaf into delicate earrings and other wearable pieces, which she sells at local boutiques as well as on Etsy and other websites. Many of Fuchs' clients notice how comfortable the pieces feel on the body. Because of their light weight, they can be worn comfortably all day without pain. As far as she knows, she is the only person using this technique in Israel.
Maria Berman
Our second destination was in the heart of the traffic-heavy, chaotic garment district center. Once the shopping center of the city, Allenby Street is now home to fabric stores, discount outlets, countless independent bakeries, and a handful of restaurants tucked away in side streets and alleyways.
It was hard to believe that anything fashionable could be found at the end of the grubby staircase Reismann led us down. But what looked like steps to a subway tunnel opened to an underground, concrete courtyard lined with miniscule storefronts. Set back in one corner was a white door with the handwritten sign: "Maria Berman Clothing Co."
A peppy, slender woman with a warm smile and a touch of a Russian accent, the 33-year-old Berman is a well-known figure in Tel Aviv, having competed as a contestant in the sole season of the Israeli Project Runway. From one corner of the chock-a-block space, she procured teacups, from another half a lemon, and from yet another a small bowl of sugar. She then sat down on a small sofa facing racks of her most recent collection and, sipping tea, described its fiery look as "crumpled structure."
Also a graduate of Shenkar College of Engineering and Design, Berman began selling one-of-a-kind pieces to local boutiques in 2005. She then brandished her label, Dress Up, comprised of reimagined basics: tees with asymmetrical hems, collars and trousers with oversized pockets,and slightly fancier sun and party dresses.
Berman solves the problem of scarcity of raw materials by juxtaposing unusual fabrics within herdesigns. "One of my first collections was all dresses wearing sweaters," she says. "I designed dresses out of regular fabrics and then created the same silhouettes using knit materials." That first collection officially placed Berman on the Tel Aviv fashion map, attracting the attention of the city's quirkier fashionistas.
In 2010, to try out new ideas, Berman spent three months working alongside fashion icon Vika Gazinskaya on the grand avenues of Moscow. "Moscow made me want to do evening­wear," she says, holding up two shimmery black cocktail dresses. The designs are reminiscent of Eastern European frocks of the 1940s, but she has chosen contemporary Japanese fabrics-a decision reached after many seasons of fruitlessly scouring local textile distributors for fabrics she desired to use. Eventually she elected to absorb the cost of importing from the Far East rather than settle.
A staunch advocate for what she calls "quality," Berman now fashions a total of 15 pieces-all handmade in her studio-each season, in order to produce them in a tip-top way. Trusting very few people to execute her designs, she works with a team of one or two colleagues to pump out the collections. Her steadily growing clientele includes fashion-savvy teens and young women as well as chic, adventurous professionals.
Berman is also a firm believer in washing all of her clothes before they're sold. "Laundry gives clothes a strong, unified look," she says. "There's some sort of magic in the washing machine."
Muslin Brothers
Back out on Allenby Street, Reismann turned us south towards Tel Aviv's Florentine neighborhood. Once home to a large community of working-class Greek Jews, and now inhabited by a mix of immigrants and hipsters, Florentine is a hodgepodge of construction sites adjacent to dilapidated buildings awaiting their own inevitable renovation.
On the third floor of an old building sporting a classic Tel Aviv wraparound balcony and painted tile floors, we met the three designers of the sparkling new Muslin Brothers fashion company-who, contrary to what the name implies, are not all men and are not related.
The woman in the group-28-year-old Tamar Levit-wore jeans, a deep blue jacket, vintage glasses, and a flowery scarf. Her partners-Nadav Svetlov, also 28, and Yaen Levi, 35-are both thin, dapper, bearded men. Svetlof wore navy blue chinos, brown lace-up boots, and a tan jacket. Levi sported a snug-fitting vintage sweatshirt and jeans.
In almost perfect contrast to the intricate detailing of Berman's clothing, the Muslin Brothers designers challenge themselves with simple silhouettes such as seamless, draping tees and drawstring trousers. "Making simple things is actually more difficult," Levi says. "What looks simple is actually not simple at all."
"We are also always trying to break boundaries," Levi notes, pointing, as an example, to an oversized jacket made of upholstery fabric. "Sometimes we like to create interesting pieces out of fabrics that are gross or unappealing."
"Amazingly, our craziest pieces are always the first to go," Svetlof adds.
In addition, the Muslin Brothers are known for an almost humoristic play on volume. Yards of fabric are interwoven into unisex, geometric tops and trousers, while maintaining the effortless, spontaneous vibe of their label.
And, Svetlof says, "We like to play with the boundary between masculine and feminine." Their new label has a few dresses which they maintain can be worn by men. Levi pointed out a long, sheath dress in a vibrant green and orange safari print as an example of one look men could sport.
All of their fabrics are manufactured in Israel, because of the partners' deep commitment to localism-which sets them apart from many of their peers and presents an added challenge they are happy to take on. "In Israel, the fabric search is really tough," Levi says. "It's very difficult to find color fabrics, because in the 90s, at the beginning of the local fashion boom, everyone wanted grey, so the fabric stores brought in tons of greys and blacks. We really have to dig." Judging by the vibrant oranges and soft teals of the summer 2013 collection, the Muslins are good diggers.
"In today's Tel Aviv," Svetlof says, "if you wear bright colors, you're a hipster, and you're usually dressed in vintage clothes because the vintage markets are the only place to find colorful outfits. If you are a serious person, you wear blacks and greys." The Muslins hope to change this stigma, introducing current, edgy, and vibrant garments into the first-hand market.
Sivan Moshkovitz
Bidding farewell to the Muslin Brothers, we made our way into Florentine's Kastiel district, a five-block radius that takes its name from a local design house whose presence brought foot traffic back to this run-down part of town after most locals had long abandoned it.
Opening the door to her second floor apartment, Sivan Moshkovitz welcomed us into the living room, where she laid out homemade granola cookies and mugs of hot coffee. (Her workspace had been recently overtaken by her boyfriend's business venture, bicycle bags that fit the baskets ofthe city's Tel O-Fun municipal bike rentals.)
Now in its eighth month, Complet, Moshkovitz's boutique accessories label, features her own unique fabric printing process.
In 2004, as a fashion design student at Shenkar, Moshkovitz, 29, was just as disappointed as her peers with the fabrics available in Israel. Her solution: Develop her own method of generating materials. She begins with photographs, often of a crumbling wall or moldy tiles. "I love old maps and rust," she says softly. Using Photoshop, she then distorts the images, and prints them onto a special durable and waterproof material.
On the opposite wall hang two of the photos that inspired some of Complet's first bags. To me, the images looked somewhat like Rorschach blots. "It's funny," Moshkovitz says, "because I know where each print began, but everyone sees something different in these pictures."
Her inaugural collection blended 10 different prints-everything fromdeconstructed florals to abstract, linear designs-with a variety of leathers to create bags, wallets, and laptop cases. The bestseller-purchased by young women as well as the office-going crowd-was a black leather backpack with a black and white printed body, its pattern creating the illusion of stone leather, which sings alongside the rustic texture of the straps and closures. At once relaxed yet edgy, Complet's backpack can spruce up jeans or accompany a cocktail dress.
A truly ambitious spirit, Moshkovitz is now planning to try her technique on clothing, shoes, and stationery.
---
"Edgy. Independent. Brave," Reismann says as we head home.
After browsing the workrooms of Tel Aviv's fashion pioneers, these words seemed to take on a different meaning. Each of the designers we met offers a unique aesthetic philosophy and product. Whether that is thanks to or in spite of the Israeli environment, these artists offer a glimpse into the heart and soul of a city that is blossoming, every second, with life, energy, and spirit.
---
Ori J. Lenkinski is a freelance journalist and professional dancer who serves as a cultural correspondent for The Jerusalem Post specializing in dance, fashion, and design.