Image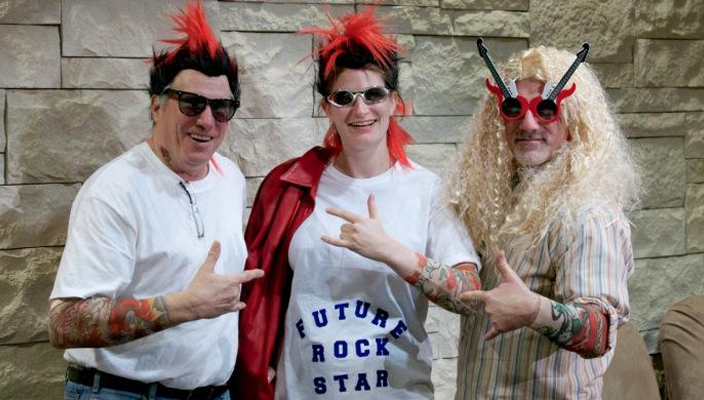 A stranger visiting a synagogue for the first time, seeing clergy dressed as Humpty Dumpty and the worshipers howling "boo" and waving ear-shattering groggers (noisemakers) during the reading of an ancient scroll, would probably think Judaism is a wild and crazy religion.
On one day of the year – Purim – that would be true.
Sanctioning behaviors on Purim that Judaism ordinarily forbids goes back centuries to a time when Jews were encouraged to engage in masquerading, merrymaking, gambling, light-hearted mock thievery, and drinking to the point where one couldn't distinguish between "cursed be Haman" and blessed be Mordecai."
The 14th-century Italian scholar and satirist Kalonymos ben Kalonymos described scenes of children pelting one another with nuts, and adult horsemen brandishing flaming branches while blowing trumpets.
A less riotous Purim custom emerged in the form of the Purim-spiel (Yiddish for "play" or "skit"), a recitation of rhymed comedic verses pertaining to the holiday theme – how the Jews triumphed over the evil Haman. A yeshiva student wearing a mask and costume was generally recruited to provide the entertainment. In time, however, Purim-spiels became more elaborate, adding players, (spielers), and expanding the repertory to satirize biblical episodes, as well as contemporary Jewish life, and charging for admission. Like the German Fastnachtspiel (a drama performed during Shrove Tuesday celebrations in the 1500s), the performance was introduced and conducted by a narrator.
As Purim-spielers competed for audiences and laughs, they pushed the limits of profanity and vulgarity to the point of being banned from some communities, as happened in Hamburg, Germany, in 1728.
Nowadays, Purim-spiels remain a popular spectacle in synagogues and Jewish communities around the world, perpetuating the tradition of dressing up, making merry, and poking mild fun at ourselves and our institutions. One can hardly imagine a temple Purim carnival without a spiel to delight adults and especially children.
Once a year, on Purim, Jews have a license to deviate from the rules and norms, easing the pressures of living as a minority determined to keep alive our religious traditions.
Yet, in the final analysis, the sanctioned disorder associated with Purim serves as a dramatic reminder of the need for rules.