We travel because we need to. Distance and difference fuel creativity and transformation. While our environment hasn't changed while we've been away, we return home different. The way we see the world. The way we see ourselves. And that changes everything.
J² is proud to partner with the Union for Reform Judaism (URJ). You can now embark on a Reform Jewish Journey with J² while supporting Reform institutions in Israel and strengthening our Israel connections in North America. Enjoy the benefits of a travel company that is passionate about Jewish journeys, shares your values, and provides you the opportunity to engage and interact with Reform Jews and like-minded travelers in Israel and all around the world.
J² is a leading luxury travel brand that crafts Jewish educational and experiential journeys to Israel and around the world. On a J² journey, you will explore new places with expert educators by your side every step of the way.
Image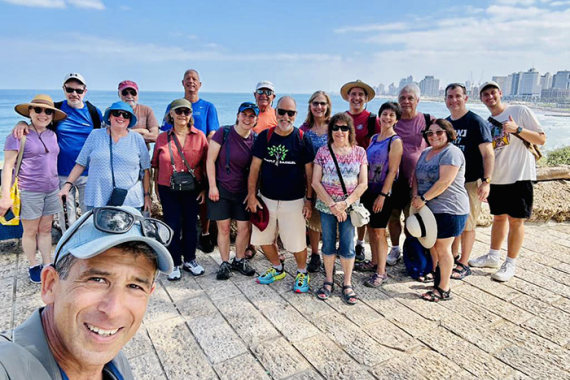 REFORM JEWISH JOURNEYS. YOUR WAY.
EXPERIENCE THE ISRAEL WE KNOW AND LOVE.
Rabbi Rick Jacobs, president of the Union for Reform Judaism, describes the transformative power of traveling to Israel with J²: "It's all about finding the right people to help you experience the Israel we know and love, and the Israel that is complex but so incredibly compelling that it steals your heart. It's a win win win situation."
COMMUNITY TRAVEL.
YOUR CONGREGATION. YOUR JOURNEY.
Community travel offers an amazing opportunity to connect with each other as a group, to Israel and Jewish communities worldwide, and to the people you meet along the way. We are experts at striking a balance between the historical and modern - combining strategic sites, tikkun olam opportunities, access to innovative speakers, scenic hikes, and so much more. J² creates a Jewish or interfaith journey that reflects your community's character, viewpoint, and wishes.