Image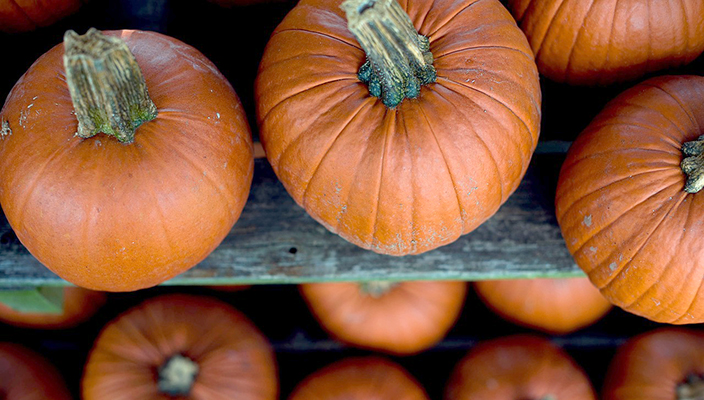 Autumn is upon us. Autumn isn't the best season just because it's full of Jewish holidays; it's also the season of delicious pumpkin-flavored foods. Here are ReformJudaism.org's best pumpkin-themed recipes.
Entrees:
Savory Breads:
Pumpkin Challah: An unconventional twist on traditional challah, this dough incorporates pumpkin pie spice and pumpkin puree. After trying this, you'll never want a fall Shabbat celebration without it!
Pumpkin Cranberry Spice Challah: Perfect for cinnamon spice lovers, this bread combines the crusty, chewy texture of challah with the delicious fragrance and taste of pumpkin pie. 
Pumpkin Parmesan Rugelach: These savory pastries are a fun alternative to their sweet counterparts.
Pumpkin Bread: An autumn classic, fragrant with spices, perfect for Sukkot.
Pumpkin Muffins: Moist pumpkin muffins with a crumbly streusel topping are great in the sukkah and all season long!
Desserts: