Image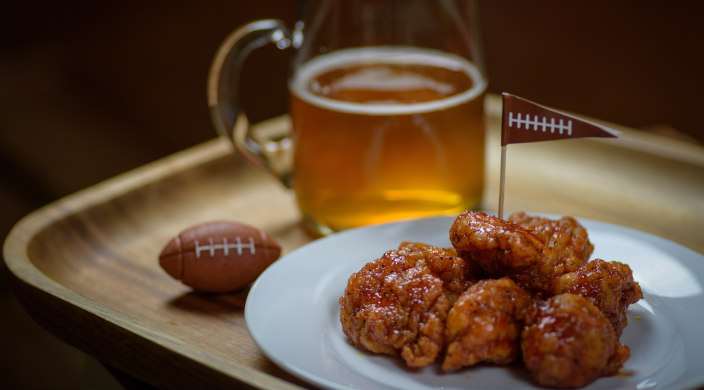 "To call a woman a "real baleboosteh" is to bestow high praise indeed: It means the honoree is a splendid cook, baker, laundress, and, above all, keeps so immaculate a home that 'You can eat off the floor.'" – Leo Rosten, The Joys of Yiddish
I was praised as being a "real baleboosteh" as a young girl because I liked to bake and cook, and I understood that beyond tasting delicious, it was all about the presentation (e.g., carrot florets and sprigs of parsley on salads). But the first time I made butter cookies, I couldn't understand why they weren't browning, and I overbaked them until they were rock hard. My dad enthusiastically picked up what was then an impenetrable cookie-turned-teething-biscuit and said, "Just like my mother used to make!"
These days, I still enjoy cooking and baking, especially for a fun gathering of friends and family. Though I admit I don't know a screen pass from a screen door, or a tight-end from a tightwad, I do know that the countdown to the Super Bowl means it's time to start planning your game day menu! Ditch the same old, same old: This internationally spiced Jewish menu makes the meal a game changer.
With recipes you can make in advance and put out on a buffet, you'll get to relax and watch the game – or just pop in for the commercials. Go team!
As we Jewish baleboostahs say: B'tayavon, eat in good health!