Image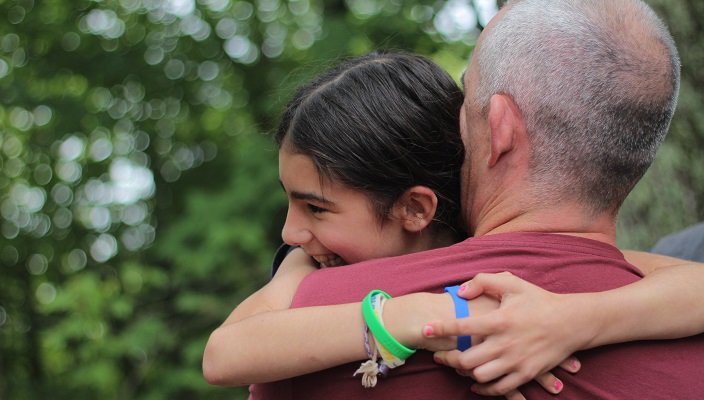 I remember my own summers at Reform Jewish summer camps better than almost anything else at that time of my life. URJ Kutz Camp and URJ Olin-Sang-Ruby Union Institute shaped me, gave me a safe place, allowed me to explore my emotions and spirituality, taught me the true meaning of friendship, and helped me understand what respect for our world and the people in it (including self-respect) was all about. The rabbis and counselors took me seriously, believed in me, listened to me, appreciated my passion for causes, and, overall, nurtured my soul.
My time at camp cemented my love for being Jewish, and especially my pride in what was unique and special about Reform Judaism. This many years later, some of my very closest friends are the ones I met and truly got to know in those life-changing summers.
When I returned from my first summer at camp in 1972, I was called to a meeting with a few some adult committee members who asked what I thought was special about the camp. Why? I learned that a Reform Jewish camp would be opening in Canada within a few years, modeled after the camp I'd just returned home from. Wow, did I ever feel important! I remember a lot of smiles in that room.
"A few years" later turned into 27 years, but when that Reform Jewish Canadian summer camp – called URJ Camp George – opened in 1999, there was no question in my mind that it would be the summer home for my own children.
Like me, my eldest child Maurie, spent a summer at OSRUI and also studied abroad with NFTY in Israel. My younger kids, Ari and Mira, began at Camp George during the camp's inaugural summer, and both children quickly fell in love with camp (and, for Mira, fell in love at camp, where she met her now-husband, Ely!). They stayed through as campers, counselors, and even senior staff.
Our family was a foster family, and various other children who lived with us through the years also found their home at Camp George, which was exceptionally welcoming to children with unique needs who thrived in the camp's nurturing and comfortable atmosphere – always respecting Jewish values.
Everything Reform Jewish summer camping had done for me, it was doing for my children – and more.
Camp was important enough to Mira and Ely, in fact, that it's the place they got engaged, even making special entry arrangements during the camp's off-season, and it was where they got married, welcoming "home" so many of their camp friends for their weekend ceremony. It was a place where Ari could write and sing music, where Mira could develop programming for social justice causes — and that camp influence is present in their current careers.
I was able to return a few times as faculty, watching the magic in young faces. I had an experience at another non-URJ "Jewish camp" where adults were people to stay away from, so I loved participating as faculty at a camp where young people want to sit on a rock or at the beach to shmooze and ponder life with rabbis, cantors, educators, and other adult leaders. Truly, it was a reminder of the beauty of the relationships that develop at Jewish camp – amongst everyone, not just the campers.
Last year, Mira and I both returned as guest faculty- and her new baby daughter, Sadie, came with us. My heart skipped beats as I anticipated Sadie being a camper in about seven years – along with the children of so many of my children's friends who also attended camp. L'dor vador, from generation to generation; teach your children diligently, Rabbi Hillel's Golden Rule.
That's Jewish summer camp, for me and my family and for so many others – and it doesn't hurt that the learning is hidden in all the fun of water sports, ropes course, arts and crafts, music, drama, bike riding, and so much more!
Use this tool to find the right Reform Jewish summer camp for your child.