Image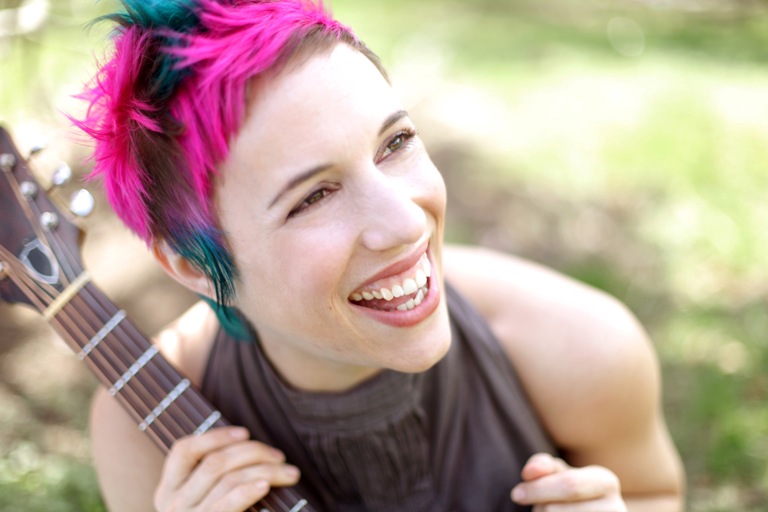 Shira Kline, aka ShirLaLa, is an award winning New York-based performer and music educator. She travels across the country and internationally with her kiddie-rock band, delivering a dynamic, interactive program of joy and spirit, story and song.
Raised in the world of music and the tradition of Torah, Shira has worked for over a decade with a diverse array of Jewish communities to enliven rituals, holiday celebrations, and love for Jewish life and prayer. Blending words, story, and music, she creates a rich experience for children and adults alike. Shira's innovative approach was recognized by The Jewish Week in 2011 when they honored her as one of their "36 Under 36: The New Re-Engineers" of Jewish life. Featuring the talents of professional circus drummer Lee "Free" Frisari (Circus Amok) and glitter pink glam rock star guitarist Viva Deconcini, ShirLaLa has performed in hundreds of venues throughout the U.S. as well as stages in Canada, England, Italy, Australia, and New Zealand. Her three "outrageously hip Jewish kiddie rock" albums Shirlala Shabbat, Shirlala Pesach, and Shirlala Chanukah have sold over 25,000 copies.
Shira has been called the "Pied Piper of the next green generation" by LA Parent Magazine for her project, Earth Worm Disco. She celebrates eco-music for all the little rock 'n rollers out there who love to sing and dance and who love our planet too! A Parent's Choice award winner, Earth Worm Disco nourishes the brain, body, and heart with original and imaginative music, stories, and games that connect children to environmentalism.