Search Results
Displaying 1 - 3 of 3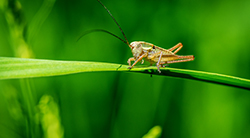 Much of how we come to know ourselves is the result of human encounters.
I'm your typical oldest child, fitting many of the characteristics that psychologists love to identify: a natural leader, a people-pleaser, a perfectionist, and so on.
Hi, my name's Marci, and I'm a recovering perfectionist. I say this with a smile, but it is very much true. As a child, I had many early elementary school successes and very little early failure.