Search Results
Displaying 1 - 10 of 27
If, as the Talmud tells us, the blasts of the shofar are meant to remind us of crying, (Babylonian Talmud, Rosh Hashanah 33A – specifically of Sisera's mother – but that is another subject!), then I would offer the following.
What Children Can Teach Us at Rosh HaShanah
Image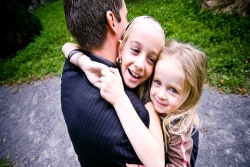 A deep spiritual life is hard to find. While opportunities abound for spiritual connections (yoga, meditation, retreats and the like), for most of us it doesn't come easy.
After 10 weeks of swimming, biking, walking at the ocean's edge, and rationalizing that it's too hot for tennis, Saturday night Selichot services appear on my calendar as the call back from the freedom of su
Although we're barely into the dog days of August, the High Holidays are fast approaching. The first of Elul, the Hebrew month that precedes Tishrei and the start of Rosh HaShanah, begins at sundown this Tuesday, which means that Wednesday, August 7th is the first of Elul.
Last week I had lunch with a rabbi friend who told me he's in the midst of preparing four different sermons for the upcoming High Holidays.
In parshat Lech L'cha God commanded Abraham to leave his home, his father's house, and the land of his birth. He also commanded Abraham: v'heyeh bracha ("Be a Blessing). Here's a song and a poem.
When God gave us the Torah at Sinai -- so says our tradition -- we responded with na'aseh v'nishmah, "We will do and we will hear." Sounds kind of backwards, doesn't it? How can we follow instructions if we don't hear them first?
This week, I watched the stars fall.
It was actually the Perseid meteor shower. I woke up before dawn, drove away from the city lights, stood outside, tilted my head back, and waited.
As we enter into the Jewish month of preparation prior to the High Holidays, Elul, I am thinking about the spiritual aspects of chocolate.