Search Results
Displaying 1 - 10 of 20
Here are the appropriate greetings for the Jewish new year and the Day of Atonement.
This prayer is about having compassion for ourselves while repairing the damage we've done to self and others. I wrote it after my first Yom Kippur in Jerusalem, my first in Israel as an oleh chadash (a new immigrant). 
Rabbi Joseph Meszler offers a new take on an old prayer for these Days of Awe.
To devote ourselves to an accurate accounting of the soul, it is customary to refrain from five specific activities related to our bodies on Yom Kippur.
We want you to come to High Holiday services, but we want you to come back, too -- when it's less crowded and when we can welcome you and show you what we're all about.
I don't want to raise my children in a home with yelling. And yet, when I slip in a way that's human and understandable, I fail both myself and my children.
At recent years' Days of Awe services, I could swear I saw index fingers popping out all over the place – fingers of accusation, not of ownership or responsibility.
On Rosh HaShanah it is written; on Yom Kippur it is sealed. But there's an awful lot that happens in the middle.
5 Books to Help You Prepare for the High Holiday Season
Image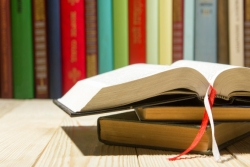 The real preparation for the upcoming Days of Awe is the work I need to put into myself. To be the best model for my congregants, I must practice what I preach.
Our daughter-in-law gave birth to our first grandchild. A couple of months later, On the Chocolate Trail was published. Each whispers of mortality and immortality.