Search Results
Displaying 1 - 8 of 8
Cold and refreshing during the warmer months, this recipe pairs well with almost any dish.
On Shabbat a group from Physicians for Human Rights Israel, the only Israeli non-profit allowed to enter Gaza, goes to the West Bank to offer a mobile medical clinic.
Parashat D'varim: Escaping my Comfort Zone
Image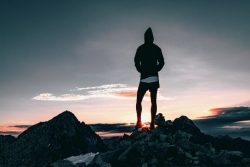 Eventually, I felt as if The Holy Blessed One had nudged me out of my rest, telling me that I'd stayed there long enough: that my destiny as a Jew awaited me.
The "Days of Awe" is a good name for the High Holiday season because when we are in awe of something, that's a good thing, but I like "Awesome Days" so much better.
On a recent Shabbat, I spent the time with friends in the park. Within a few steps of our blanket, we watched people from every corner of Jerusalem spend the afternoon.
When a non-Jewish acquaintance asked me: "Are you a practicing Jew?" I answered "Yes," but the question got me thinking about what it means to be a practicing Jew.
It is worth remembering another day of infamy – September 1, 1939 – the day that set in motion the destruction of six million Jews. That date is a grim reminder of a wondrous Jewish world that would soon be no more.
Whether you're traveling – for business or pleasure – during the High Holidays, studying at a college or university far from home, or otherwise not able to attend services where you usually do, ReformJudaism.org can help you find a High Holiday community – wherever you are.