Search Results
Displaying 1 - 10 of 10
This is a taste experience that blends pizza and quiche into a savory tart that's utterly fantastic.
Snow days can be fun; not so this kind of cold. It was colder in Chicago this week than it was in the North Pole.
As we witness public figures dismantled by the revelation of ugly episodes from their pasts, we parents must distill these events and their aftermath for our children.
Find expert challah hacks and every kind of challah recipe imaginable in this one handy guide.
For many people, Shabbat is a distinctive day throughout every season of the year. During the summer, it can be an extra special time – and here are seven things you can do for rest, reflection, and fun.
The poet Yehuda Amichai writes: I don't want an invisible god...  I want a god who is seen... , so I can lead him around and tell him what he doesn't see… ... In this week's portion, Ki Tisa, we reconnect with this unfinished storyline at the beginning of Exodus 32. While Moses tarries atop Mount Sinai, the people down below are losing their patience:
According to Ramban (Rabbi Moshe ben Nachman, or Nachmanides; 1194-1270), this week's Torah portion, Vayak'heil, is properly understood as the necessary reconciliation between the Israelite people, on one side, and God and Moses, on the other, after the devastation of the Golden Calf episode. Ramban reads the opening phrase, "Moses then convoked the whole Israelite community (Ex. 35:1), as Moses rebuilding and healing the community through the inclusion and involvement of all ...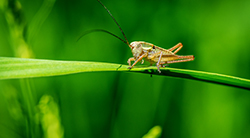 Much of how we come to know ourselves is the result of human encounters.
Jewish Holidays
Image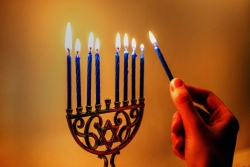 Learn about the Jewish holidays, their meanings, history, and rituals.