Search Results
Displaying 1 - 8 of 8
Yom HaShoah, also known as Holocaust Remembrance Day, occurs on the 27th of Nisan.
The Shoah (also known as the Holocaust, from a Greek word meaning "sacrifice by fire,") was initiated by the members of the National Socialist (Nazi) Party, which seized power in Germany in 1933.
Yom HaShoah is officially known as Holocaust and Heroism Remembrance Day.
Ideas for incorporating social action themes into your Yom Kippur observance.
Rabbi Vicki Tuckman z"l had a family ritual that ensures that each member of the family can seek to fulfill the sacred duties of the day.
Here are some ways to incorporate social justice themes into your Yom HaShoah observance.
Why is the Music Different During the High Holidays?
Image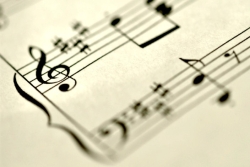 Close your eyes for a moment. Imagine that you are gathered with your congregation for High Holiday worship. It is Erev Yom Kippur - the holiest night of the year.