Search Results
Displaying 1 - 3 of 3
Like at so many Jewish summer camps, the Shabbat experience is a highlight for campers and staffers alike at URJ Camp George in Ontario, Canada. These chocolaty brownies, created by chef Lori Stevenson, help make Shabbat even sweeter.
A Playlist for the Omer: The Journey from Liberation to Revelation
Image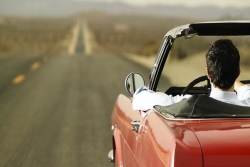 We find ourselves in the midst of the Omer, when we count off the days, and weeks, in between Passover and Shavuot. Last week, we celebrated the 33rd day of the Omer: Lag BaOmer. The journey begins with our liberation from Egypt. It concludes with the giving of the Torah on Mount Sinai.