Search Results
Displaying 1 - 3 of 3
I told them, "As someone who is in the process of return to Temple Israel, I wanted to briefly share what a meaningful experience I had for Rosh HaShanah and Yom Kippur services."
A Playlist for the Omer: The Journey from Liberation to Revelation
Image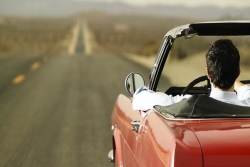 We find ourselves in the midst of the Omer, when we count off the days, and weeks, in between Passover and Shavuot. Last week, we celebrated the 33rd day of the Omer: Lag BaOmer. The journey begins with our liberation from Egypt. It concludes with the giving of the Torah on Mount Sinai.