Search Results
Displaying 1 - 10 of 10
Each year on Yom Kippur, I join my congregation is reciting the Ashamnu, an alphabetic acrostic of sins for which we repent. And each year, it occurs to me that most of the sins named in the Ashamnu don't hit me in the heart I'm beating – and so, I wrote my own version of the prayer.
How the High Holidays Are Like a Charles Dickens Tale
Image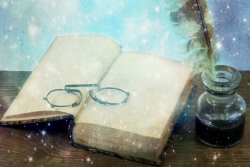 Whether you prefer the 1843 book or any of the many movie versions made since, there is no question that Charles Dickens' A Christmas Carol is a classic.
Now, despite the season for which Dickens wrote it, A Christmas Carol is a Yom Kippur story if there ever was one.
As the summer passes its midway point, rabbis begin to think seriously about the coming Days of Awe.
I have a hard time believing that, however good the intentions may be, typing "Please forgive me if I hurt you" into our browsers can create change.
If posting an apology online serves as a starting point for follow-up conversations, I say go for it. How could that ever be a bad thing?
I vowed that if Israel survived, I would never again abandon my people, never again be indifferent to Israel's fate.
Perhaps the most familiar melody we hear each High Holiday season is Kol Nidre – the introductory prayer recited before sundown on the eve of Yom Kippur.
 As we begin the year 5777, let us commit to putting greater inclusion, equality, and acceptance of all God's children front and center.
As we witness public figures dismantled by the revelation of ugly episodes from their pasts, we parents must distill these events and their aftermath for our children.
Spilled cereal? "Sorry!" Broken bongos? "Oops!" Overturned plant? "Sorry!" Stolen comic book? Accusations fly and tears fall as the cloud playhouse and Plony home confront the chaos of careless apologies and misplaced blame. A laser beam trap and giant basketball magically help Rafi and Ben learn that sometimes just saying sorry isn't enough.