Search Results
Displaying 1 - 10 of 16
Spread over us the sukkah of Your peace. Blessed are You O Lord, who spreads out a sukkah of peace over us, over the entire people Israel, and over Jerusalem.
The sukkah is a symbol of fragility. We build the temporary structure each year and know that it is only meant to last for the week-long holiday. It sways in the breeze. The raindrops land inside. The animals nibble at our decor. We know it could come crashing down on us.
At the start of Sukkot, we asked all of our social media friends, fans, and followers to share a photo of their sukkah. We received some great submissions, which we couldn't resist sharing more broadly. Check out the thumbnails below and click through to see a larger version of each picture.
Somehow, it always seems to rain on Sukkot. The week before the holiday usually falls during the first nice days of fall— this year my housemate packed away her summer clothes this past weekend, and I wore jeans instead of shorts for the first time in too long.
What Can We Learn From the Juxtaposition of Joy and Sorrow?
Image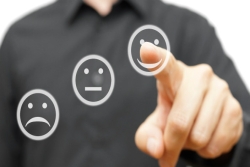 Several times during the year, the Jewish calendar places joyous and challenging holidays near each other. What lessons we take from this juxtaposition?
The Jewish mystics of the 17th century, the Kabbalists, created a special ritual—modeled after the Passover seder—to celebrate God's presence in nature. Today in modern Israel, Tu BiShvat has become a national holiday, a tree planting festivaTu BiShvat is not mentioned in the Torah. Scholars believe the holiday was originally an agricultural festival, corresponding to the beginning of spring in Israel. But a critical historical event helped Tu BiShvat evolve from a simple celebration of spring to a commemoration of our connection to the land of Israel. After the destruction of the Second Temple in 70 C.E. and the exile that followed, many of the exiled Jews felt a need to bind themselves symbolically to their former homeland. Tu BiShvat served in part to fill that spiritual need. Jews used this time each year to eat a variety of fruits and nuts that could be obtained from Israel. The practice, a sort of physical association with the land, continued for many centuries.l for both Israelis and Jews throughout the world
Although the celebration of Tu BiShvat has a long and varied history, the theme most commonly ascribed to the holiday today is the environment.
Way back in July 1990, when my daughter Katie was two years old, Ellen turned to our little girl and said, "Tell Daddy something he doesn't know." Katie whispered, smiling shyly, "Today is Mommy's birthday." Can you say doghouse?
The point of being Jewish is to have a relationship with God. Yet, a relationship implies a certain give and take, and there is precious little in the Torah that talks about what we have that God could possibly need. What can we give to God?
At the end of Parashat Emor, a disturbing incident is related. In the heat of a fight, a man curses God and is stoned to death for blasphemy (Leviticus 24:10-23). It is understandable that readers may be repulsed by this narrative, and shocked and angry to find it in the Torah.