Search Results
Displaying 1 - 10 of 551
We often talk at the Passover seder about the Four Children: the wise child, the wicked child, the simple child, and the child who does not know how to ask.
This Passover, brainstorm some other food combinations that might exemplify the bitterness and sweetness of freedom.
Star Wars is very Jewish, and you don't have to take my (or Mel Brooks') word for it. Here's some proof!
I know that if I don't have a few tricks up my sleeve, my boys will be glued to a screen 24/7. If you're in the same position, here are a few tips for keeping kids busy.
This is the message that should permeate our seders: connecting, conversing, and asking all kinds of questions. Here are a few ways to try this out at your own seder:
Download our three themed menus for Passover, whether you're cooking for one or sending your holiday menu to others who will join your virtual seder from afar. Populated with our favorite kosher-for-Passover dishes, each menu is specially curated to include recipes for entrees, starters, sides, and desserts, plus pro-tips from the chefs.
Liberation isn't solely freedom from Egyptian bondage; it's also intentional direction toward Sinai and the ultimate arrival in the Promised Land. Yet Eretz Yisrael itself is rarely mentioned in the Haggadah text.
Teaching the Four Children of Passover with Video, Activities, and More
Image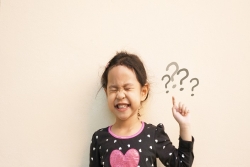 Passover is a holiday already filled with questions: Why is this night different from all other nights? Why do we dip, eat bitter herbs and recline? Why does matzah taste like that? When do we eat?
This multi-part resource can help you re-imagine your usual traditions and incorporate digital content that will enliven the virtual rendition of your Passover seder.
Video: How to Make 18-Minute Matzah
Image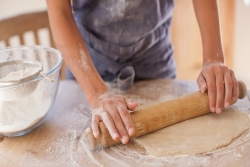 Got flour, water, oil and a fork? That's all you need to make your own matzah! Follow along with food blogger, cookbook author, and producer Gabi Moskowitz as she walks us through it.