Search Results
Displaying 1 - 6 of 6
Learn how you and your family can pursue social justice during the Jewish high holidays.
Use different types of paper on this Rosh HaShanah apple to teach kids about textures
There may be more funding available for your on-campus Jewish program than you think.
Creating New Rituals and Tradition for the School Year and the New Year
Image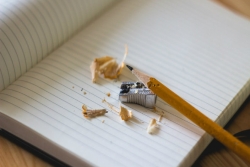 For children, traditions and rituals are significant; they provide predictability, support, and familiarity, while bringing families together and creating unity and a sense of belonging.
A wealth of books, music, and on-line articles are now available to help families through the flurry of getting ready for the High Holy Days season.
Aside from a date, what can these two events possibly have in common? Strange as it may seem, there are a few points of comparison.